Product Overview
GL300 GPS Tracker + Solar Powered Extended Battery Slim Magnetic Case
UPC: 609408033612
Special bundle includes the 4G LTE GPS Tracker with the solar powered extended battery magnetic mount case, perfect for long-term GPS Tracking.
You will not have to worry about recharging your GPS Tracker for months at a time, long last rechargeable battery.
Durable, Weatherproof, Strong Magnetic Case that will extend the battery life of your portable GPS Tracker.
Dimensions: 5.5" x 3.5" 1.5"
Simply plug the GPS Tracker to the extended battery, close magentic case & then mount the device to the asset you wish to track
Solar Powered case comes with a charger and USB adapter to charge battery
Our mobile app for your Spy Spot GPS Tracker is ready to download on your iPhone, iPad, or Android. Apple and Android users can search for SpySpotGPS in the iTunes store or Play store and download it for FREE.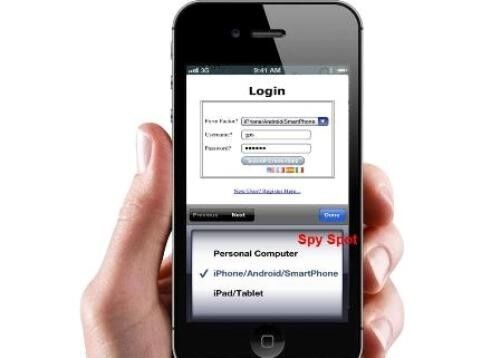 GPS Tracking Now Works in Canada and Mexico!
New low cost plan available for as low as $9.95 for 12 months of service. $11.95 for the 6 month service plan. $13.95 for the 3 month service plan. $15.95 month to month plan available.This plan will provide updates Once per Hour ONLY. It will not provide motion updates or excessive speed alerts. It will only show the speed when it updates once per hour. Manual locate isn't available with this plan.
Monthly service as low as $18/month when year paid for in advance. $20/month when paid 6 months in advance. $22/month when paid 3 months in advance. $24 when paid month to month. Can be cancelled anytime. One time Activation fee of $9.95.
Product Videos
Reviews