Product Overview
The 4G LTE GPS Micro Tracker uses the latest GPS Tracking technology and runs off of the 4G network as opposed to the old 2G or 3G network, mkaing it the most reliable GPS Tracker in the market. The Micro GPS Tracker is a miniature tracking device that is about the size of your palm. It is a battery powered device that features a rechargeable battery, its internal GPS battery can last up to 2 weeks on a single charge. This GPS model technology solar allows for less signal interference and is able to provide more accurate tracking. The kit includes the 4G LTE Micro Tracker GPS GL300MA and Extended Battery pack that can extend the battery life of the 4G Tracker. up to 4-6 weeks on a single charge (Battery life can vary, depending on the interval updates, movement, and signal).
The extended battery pack comes with a weatherproof pelican case that is able to withstand extreme temperatures such as rain and snow. The GPS Tracker fits easily inside the case for covert tracking. It also features a magnet at the base of the case so it can be attached to a magnetic surface. The most common magnetic surface to place the device on the vehicle is the top side of the frame of a vehicle. This secures the device in case the vehicle goes over any bumps while also keeping the GPS Tracker hidden.
The tracking portal can be accessed from any PC, MAC, Smart phone, or Tablet device.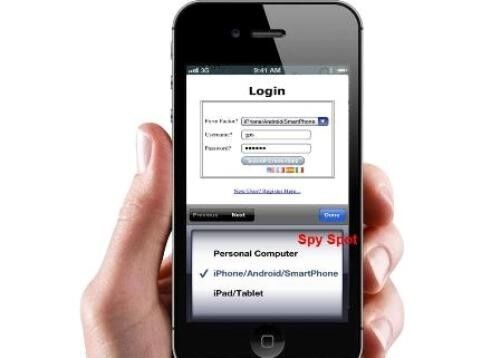 The tracking portal will provide an indicator dot on the map to let you know the live location of the 4G LTE Micro Tracker.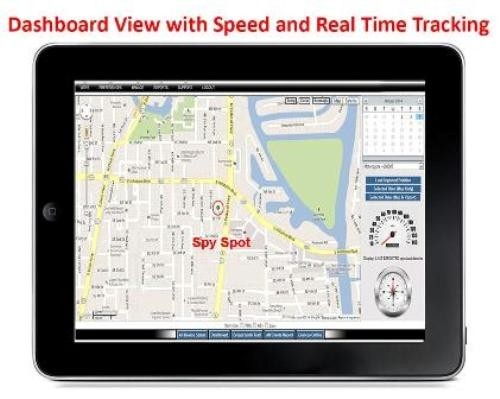 The tracking software provides up to six months of report history including the location, miles per hour, times reported, as well as the coordinates.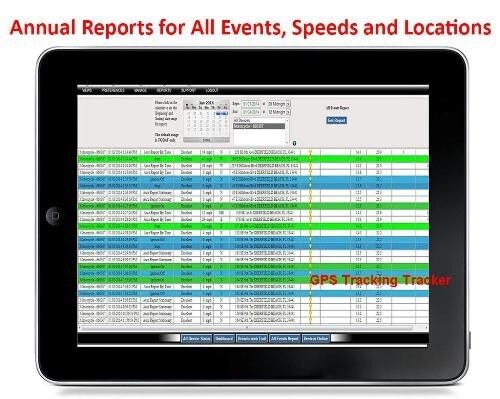 Breadcrumb trails may be provided which will provide a trail for the start and finish point for a designated time frame.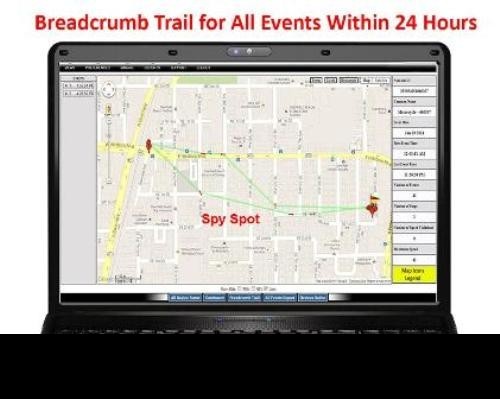 Satellite view will provide an aerial view of the location which shows the actual buildings as well as other landmark locations.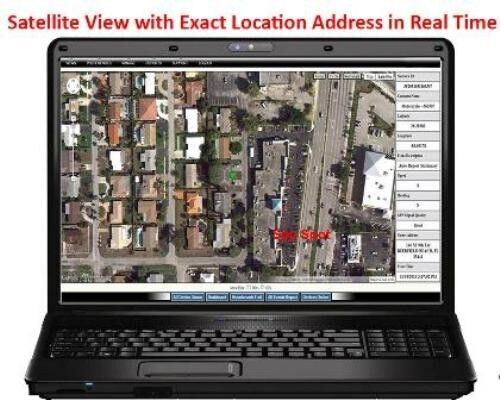 Street view will provide a street level view of the location to better pinpoint the location of the device.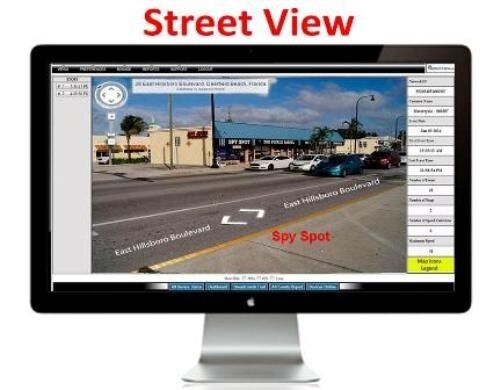 Fleet tracking allows multiple devices to be added underneath one account and discounted rates apply for purchasing 3 or more units.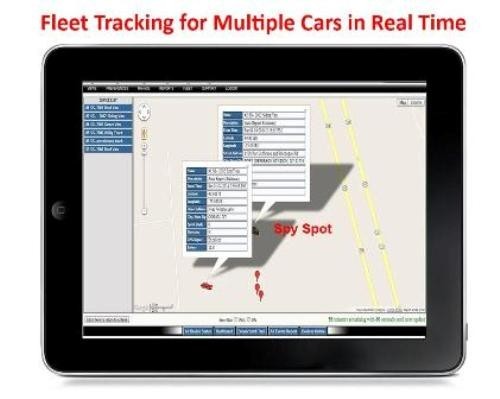 Monthly service is NOW $23 and one time Activation Fee of $8
GPS Tracking Now Works in Canada and Mexico!

Our mobile app for your Spy Spot GPS Tracker is now available to download on your iPhone, iPad, or Android. Apple and Android users can search for SpySpotGPS in the iTunes store or Play store and download it for FREE.
Features:
Built in GSM and GPS antennas
Built-in 3-axis accelerometer for power saving and motion detection
Internal battery with charge lasting up to 2 weeks
Rechargeable Extended Battery Pack
$23 monthly service and one time Activation fee of $8 for United States tracking

3 inches x 1.5 inches x 1.00 inches

2.5 Ounces
Product Videos
Reviews