Product Overview
Ultra-thin Device for Easy Covert Installation
4G LTE GPS Tracker, most reliable tracker out in the market
Perfect for vehicle tracking applications such as fleet management, stolen vehicle, lease or rental company, boats, amd personal assets.
Kill switch

Starter Disable / Enable - allows you enable or disable the vehicle remotely with a click of a button

Features real-time location, speed, starts / stops, route, direction, mileage, and more

Internal alerts notify of excessive idle, speeding, unauthorized, use and more

Download for FREE the tracking portal app SpySpotGPS (iOS and Android)
The 4G Hardwire LTE GPS vehicle tracking device is the latest available real time vehicle tracket on the market. It provides real time location by providing updates every minute if the vehicle is moving. It also provides information such as Ignition On/Off reports, miles per hour, speed, braking, breadcrumb trail, mileage, coordinates, and more. 2G is slowly becoming phased out so using a 4G GPS Tracker provides a more reliable and accurate signal. The Hardwire Tracker is easy to install and simply installs behind the dashboard using a 3 wire installation.
Black Wire > Ground
Red Wire > Constant 12 V Source
White Wire > Switchable 12 V Source
The 4G Hardwire LTE Tracker also includes a kill switch which can be used to remotely disable the ignition from any location. The kill switch can be accessed using a smart phone, computer, or tablet device. The ignition can be reenabled at any time. Disabling/Enabling the ignition generally takes about 30 seconds.
The Spy Spot 4G LTE Hardwire GPS Tracker can be tracked using any smart phone, tablet, or computer.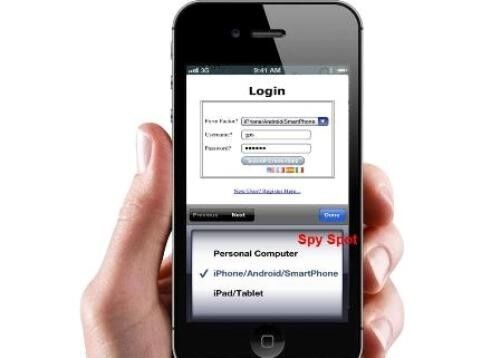 The GPS Tracking software will display an indicator dot that will let you know the last known location of the GPS Tracking device.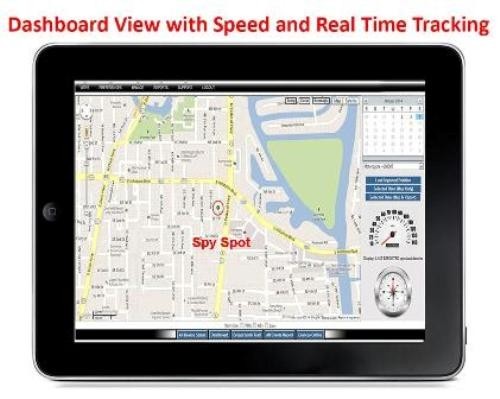 The tracking portal will provide up to six months of report history. This history can then be printed or exported to excel for later viewing.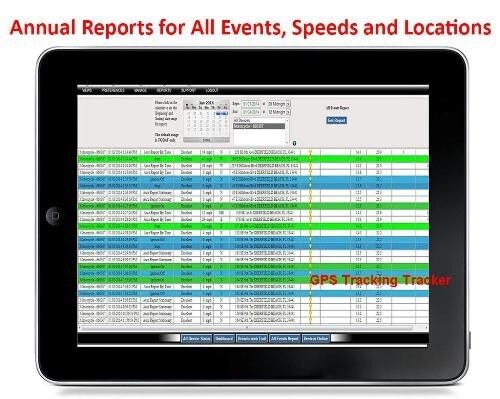 The Breadcrumb Trail will provide the start and finish route with arrows pointing to the direction traveled.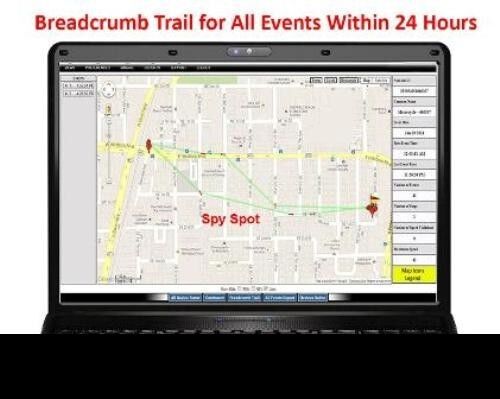 Satellite view can be used to provide an overhead view of the location.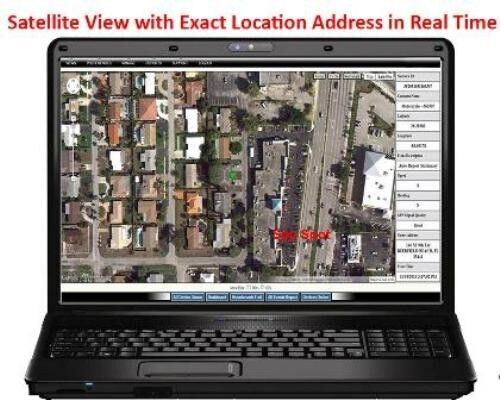 Street view provides an up close street level view of everything in the area.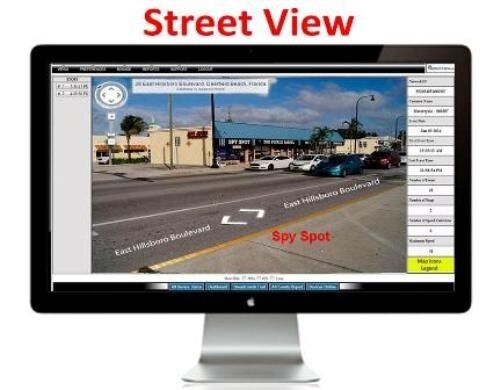 Fleet tracking allows you to track multiple vehicles, which is perfect to keep track of your employees or if you own a rental car company.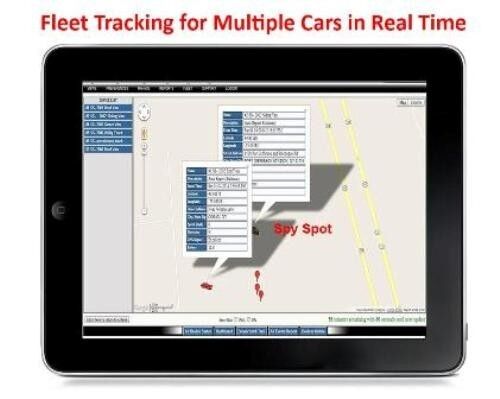 Monthly service is $24 and one time Activation Fee of $9.95
(United States and Territories only)
Our mobile app for your Spy Spot GPS Tracker is ready to download on your iPhone, iPad, or Android. Apple and Android users can search for SpySpotGPS in the iTunes store or Play store and download it for FREE.
GPS specification:
Receiver 16 channel
Receiver Sensitivity -158 dBm
Accuracy +/- 2.5m CEP
Cold Start <38 sec (@ 45 dB C/N)
Hot Start < 3 sec (@45 dB C/N)
Network Functionality
Auto-Register to GPRS network
GPRS Class B, Multi-Slot 10
Supports TCP, UDP and FTP
OTA Firmware Upgrade Using FTP
SMS connectivity
Power Requirement
D.C Power 10-16V
GSM 850 23 mA average @12V
GSM 1900 20mA average @12V
Physical Connection
Power and input/output 14 pin Micro Fit Connector
Optional GPS Antenna SMA female
Mechanical
Case Material ABS plastic

87mm(L) x 55mm(W) x 12.5mm(H)

Weight <2 oz.
Operating Temperature -30°C to +75°C
Reviews