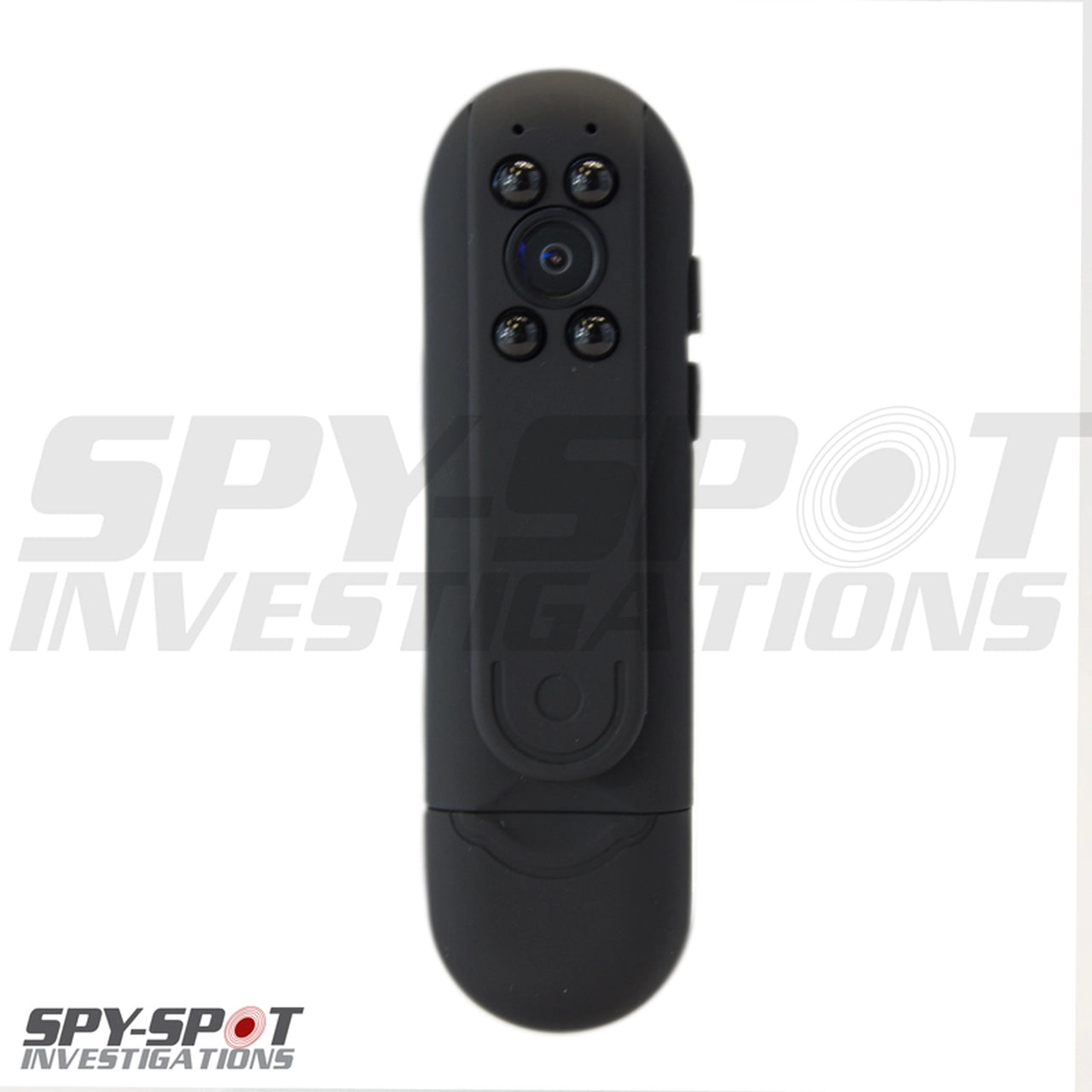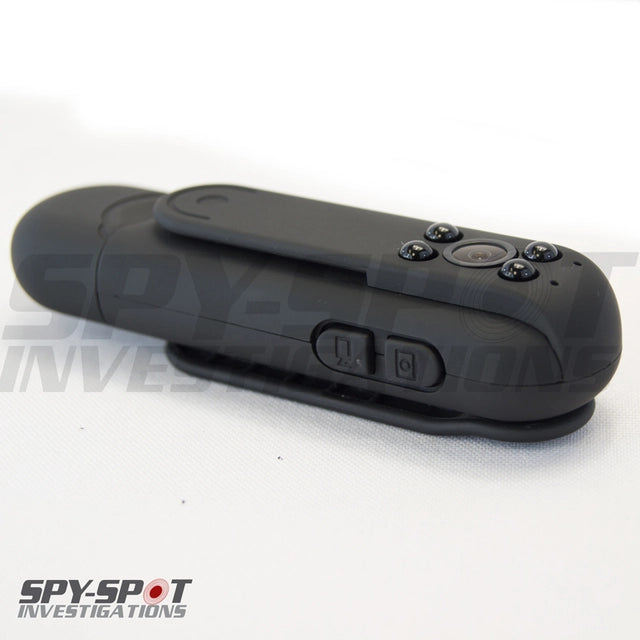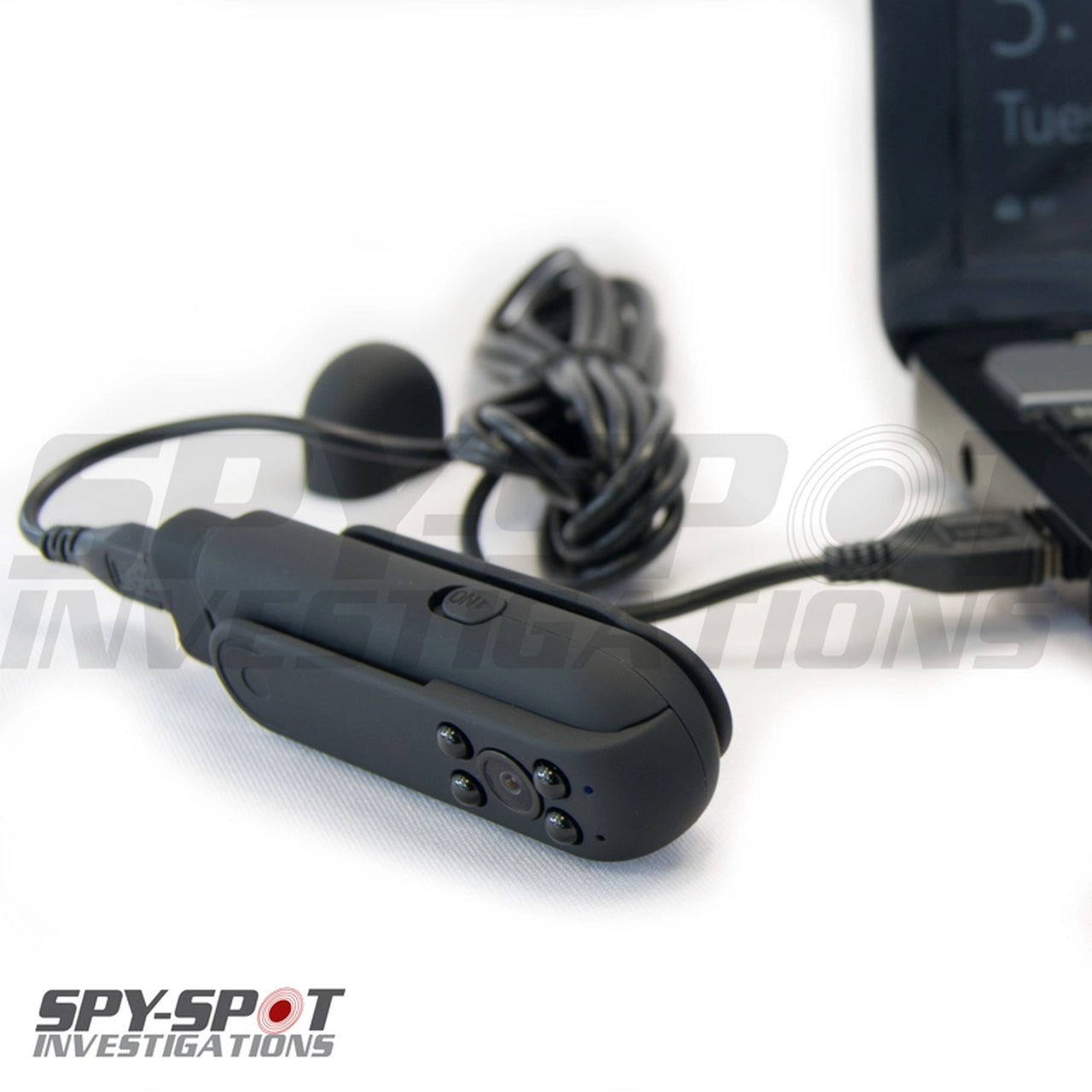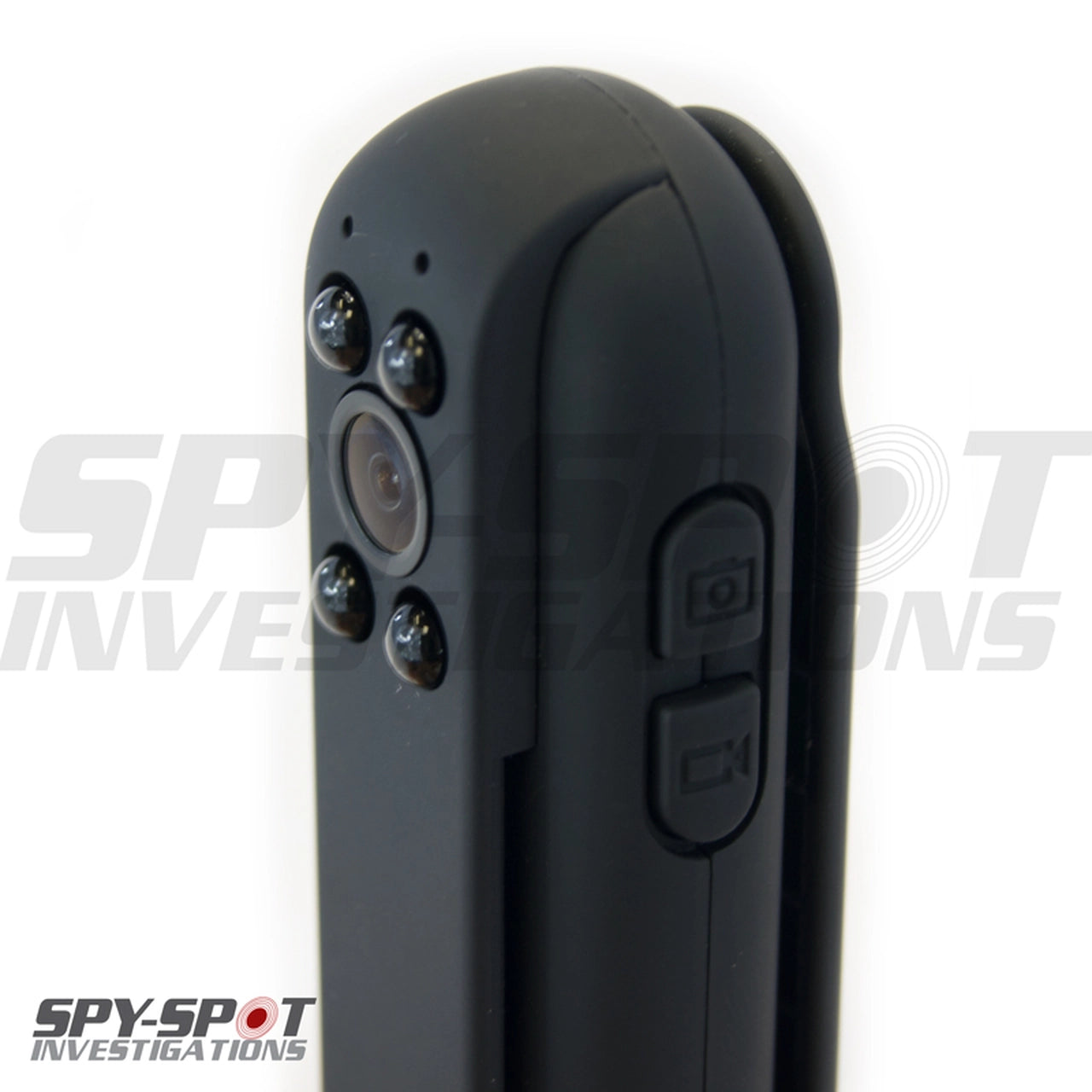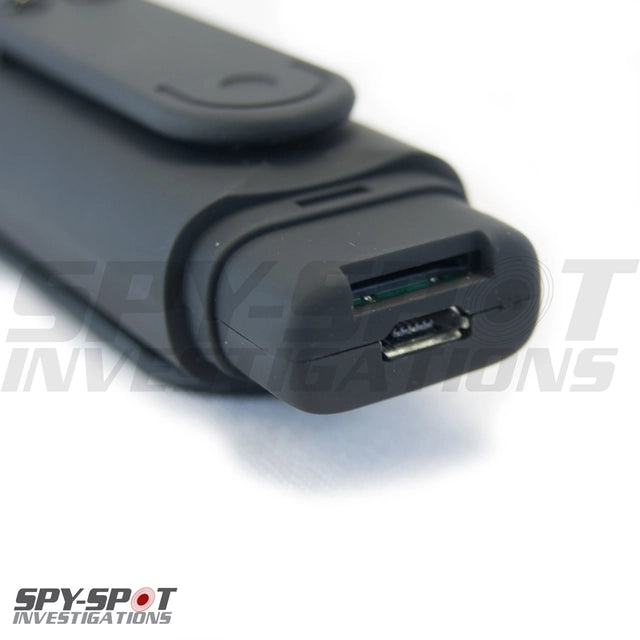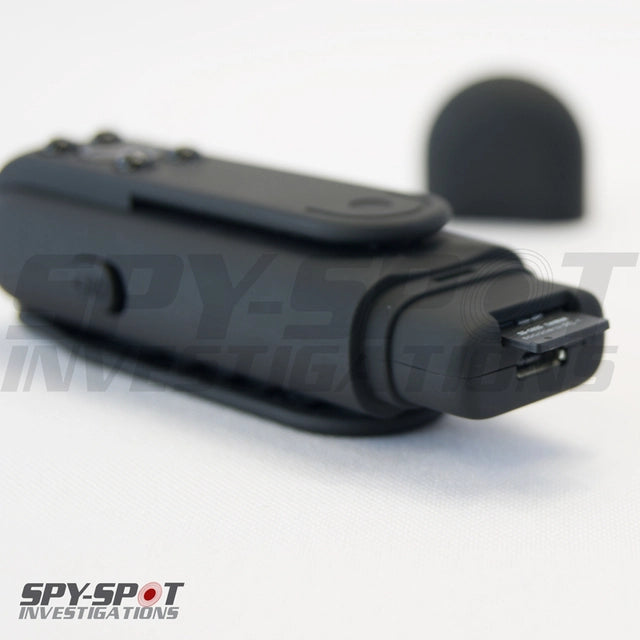 1080P Durable Body Clip On HD Video Camera
Product Description:
- Body Camera
- 5 Hour Battery
- Rechargeable Battery
- Ultra Nightvision Lights
- One Button Recording
- Playback through PC or MAC
- 1080P HD Video
THE 1080P CLIP ON BODY CAMERA
The Clip on Body Camera is a portable device that records up to 5 hours of continuous video recording in full HD. It records at a resolution of 1080P and records both video and audio. The camera also supports motion activated recording as well as ultra-HD night vision. The camera supports up to 32 GB on a micro SD card. No software is required and can be played back on any computer using Windows or MAC. The camera features two clips so that it can be worn or attached to an object.
WHY CHOOSE THIS BODY CAMERA
This body camera has stunning video resolution at 1080P. Most body cameras provide grainy footage where it is difficult to make out a face whereas this camera eliminates that issue. It is also very durable in case it accidentally drops. The camera is simple to use and simply uses one button once powered on. The body camera has a long battery life of up to 5 hours which makes it perfect for recording daily activities. It also has ultra night vision which allows it to record in low light situations.
USES
Meetings
Recreation
Interviews
Law Enforcement
Private Investigator
Sports
FEATURES
Night Vision
5 hour battery life
Durable clip
Motion activated recording
One touch recording
Embedded time/date stamp
Playback through any PC or MAC
WHAT'S INCLUDED?
1080P Body Camera
USB Cable
USB Micro SD Card Reader
Manual
1 Year Manufacturers Warranty
SPECIFICATIONS
Full HD 1080P recording for higher sharpness and fluency
Ultra-HD night vision
12-megapixel CMOS sensor enables real HD recording
UHD lens OV9712 brings about more sharp effect
Continuous video recording up to 5 hours
Elaborated and refined styling for higher invisibility
2.3" LCD Screen
Micro SD card support up to 64 GB (not included)
AV out function
DC input of automobile: 5V 500MA
Battery: Built in polymer lithium battery
INSTRUCTIONS ON HOW TO OPERATE THE 1080P BODY CAMERA
Plug the body camera into a USB port in order to charge the device. It takes 3 hours for the device to fully charge
Make sure the micro SD card (not included) is inserted inside the device
Once fully charged, slide the power switch to the "On" position
To take a still photo, press the button that has a picture of a camera once
To take a video, press the button that has a picture of a camcorder once
Press either the camera or camcorder button once to save the recordings
Slide the power button to the "Off" position to power off the device
Plug into the computer for playback and open the removable disk drive
*If recordings are unable to playback, download VLC Media Player
FAQ
Q: Does this camera record in the dark?
A: Yes the camera has night vision
Q: What is the largest SD card I can use inside this device?
A: This device supports up to a 64 GB micro SD card
Q: Does a light come on while recording video?
A: It has an indicator light that comes on for 3 seconds and turns off once you start recording video.