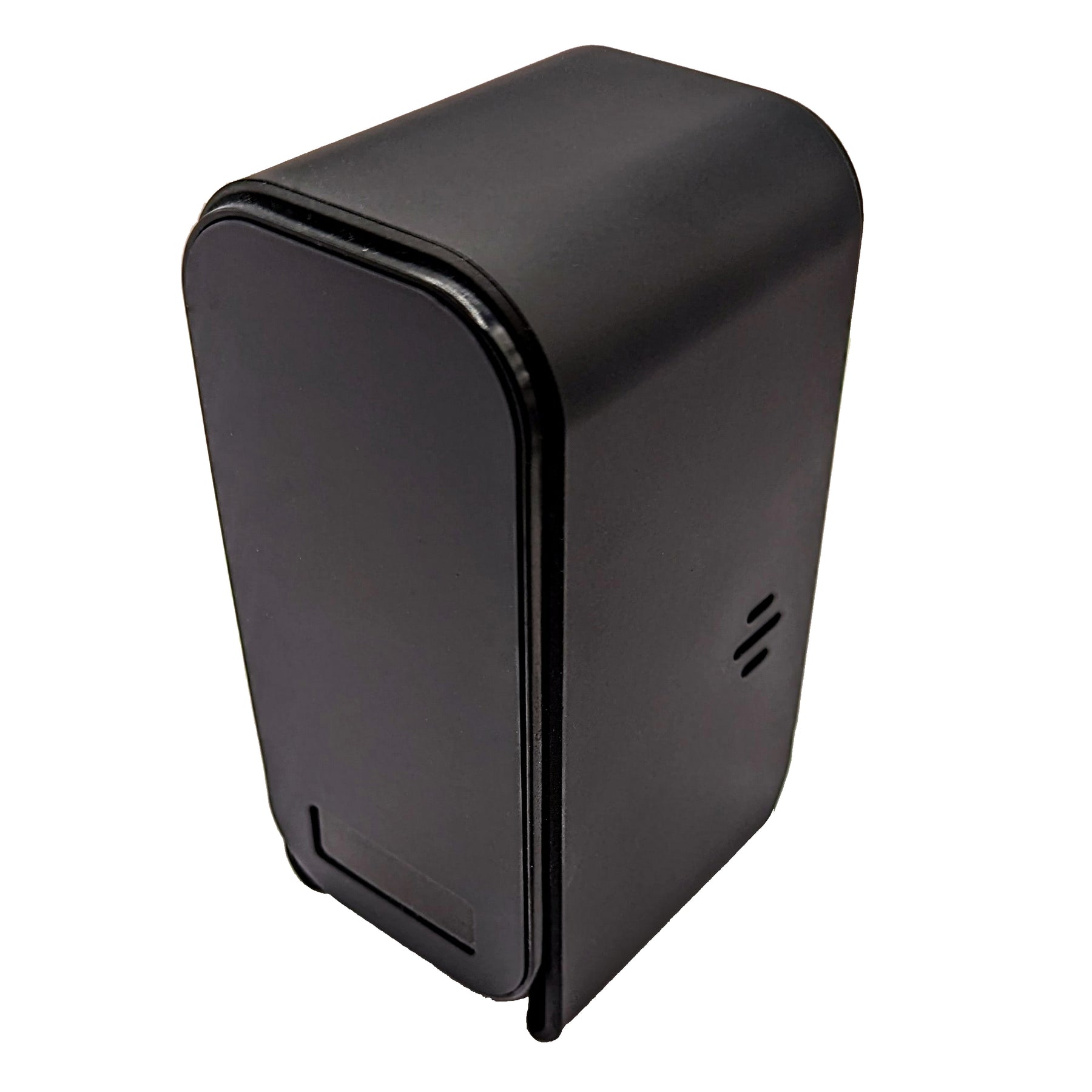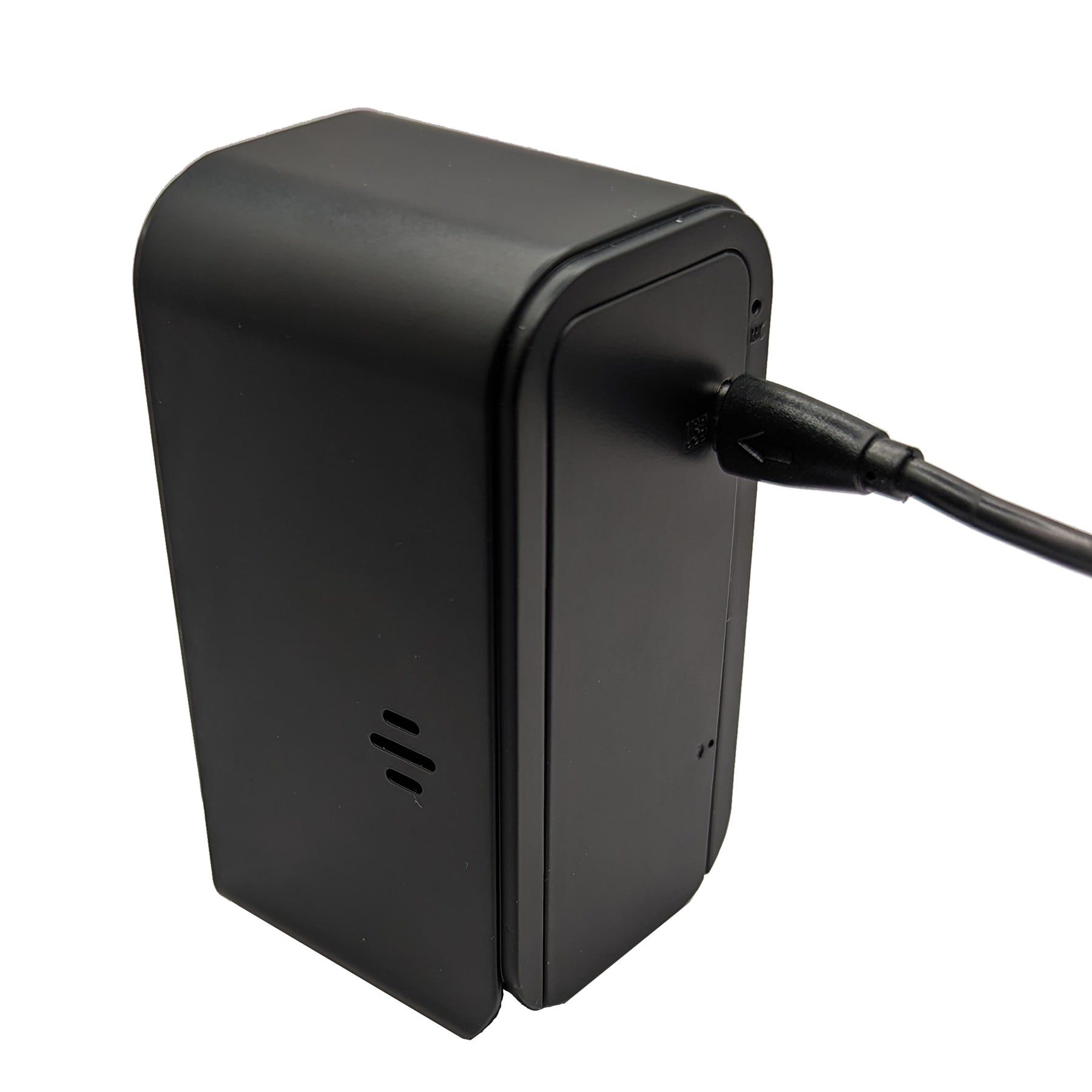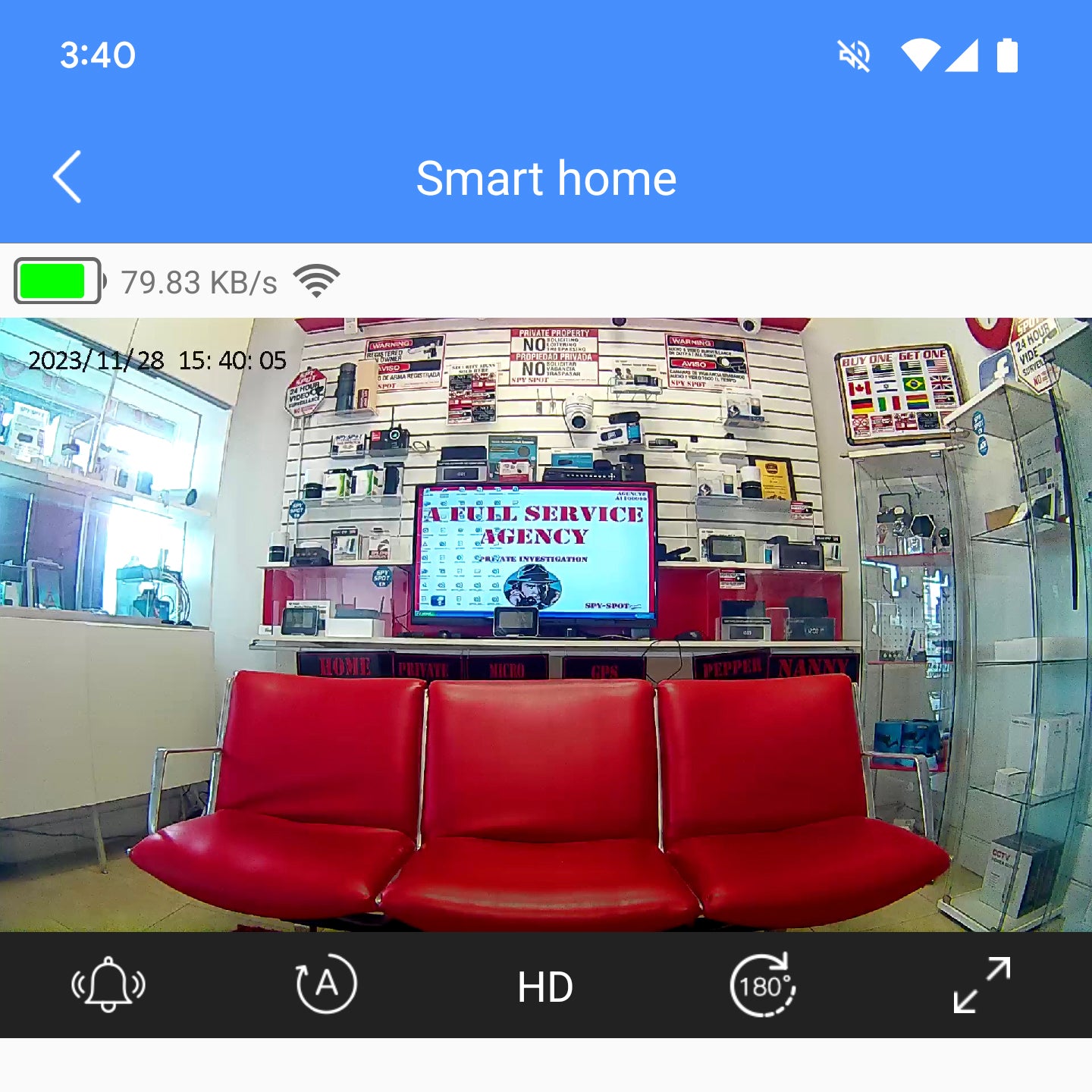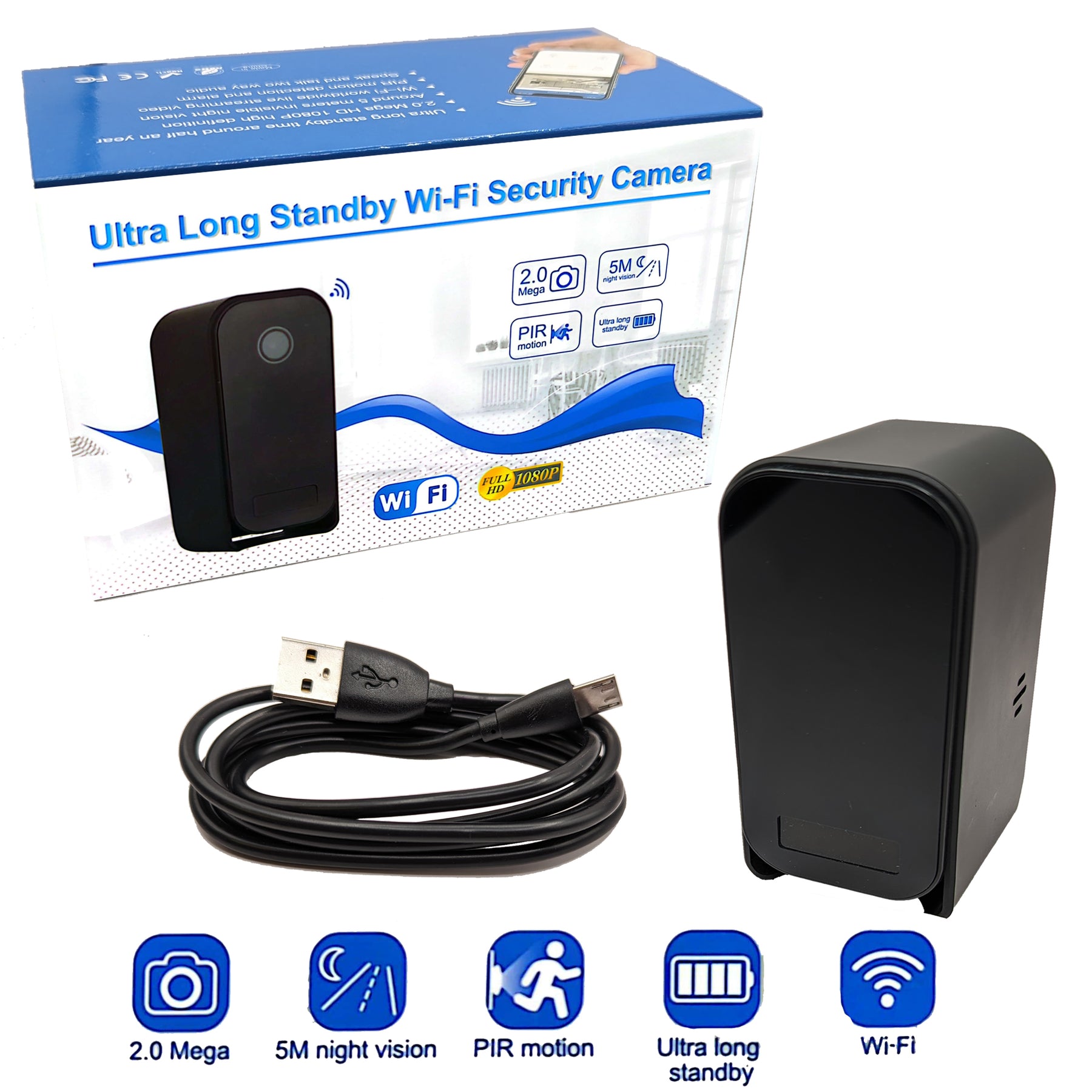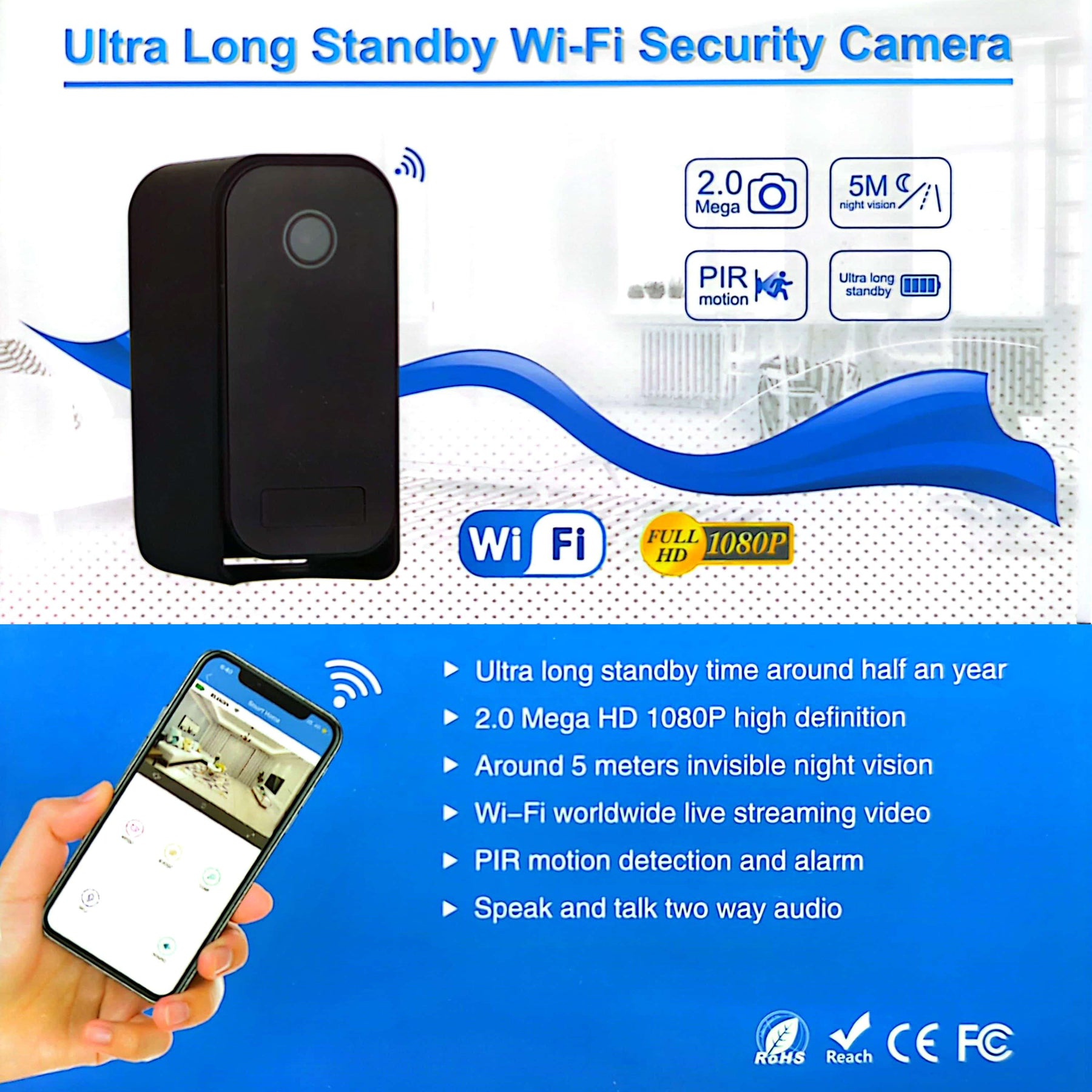 1080P HD Ultra Long Standby WIFI Security Camera Nightvision
Product Description:
- Ultra Long Standby Battery Life up to 6 Months
- Live Stream on iOS/Android
- Video and Audio
- 2 Way Audio
- 1080P HD Resolution
THE 1080P ULTRA LONG STANDBY WIFI SECURITY CAMERA
The Ultra Long Standby WIFI Security Camera has an extra long standby battery life up to 6 months. It can be accessed remotely from a smart phone using a free application on iOS or Android. Recordings can be saved onto a micro SD card with support for motion activated recording. It also has two way talk communication.
WHY CHOOSE THIS 1080P WIFI HIDDEN CAMERA
This 1080P Pro Black Box Camera is unique because of it's ultra long standby battery life of up to half a year. It also has night vision up to 5 meters. The other feature that helps it stand out from other models is two way audio communication which will allow the user to communicate with the person on the other side of the device.
USES
Home
Shop
Office
Warehouse
Nanny Cam
Domestic Abuse
Child Abuse
FEATURES
Ultra Long Standby Battery Life
Scheduled recording times
Night vision 5 meters
Text message notifications
Free application for iOS or Android
Micro SD card support
WHAT'S INCLUDED?
1080P Ultra Long Standby WIFI Camera
Manual
Quick Guide
USB cable
USB Reader
1 Year Manufacturers Warranty
SPECIFICATIONS
Video Resolution: 1920*1080P
Frame Rate: 25 FPS
Visual Angle: 145 degrees
Maximum Capacity of memory card: 64 GB
Battery Life: Around 90 days
Standby time: Around half a year
Charging Time: 6 hours
Power consumption: 400mAh
Power consumption with night vision: 640mAh
Two way talking: Yes
Mobile phone operation system: Android/iOS
INSTRUCTIONS ON HOW TO CONNECT TO WIFI
Download the free application "CamSC" for iOS or Android
Open up the application. Select your region and register. Code will arrive through email.
Turn ON back switch
Open application. Click the + > Smart Home > Pairing Mode > Click device name > Select WIFI > Input Password > NEXT
FAQ
Q: Can this device remain plugged in for a constant charge?
A: Yes this device can stay plugged in to a wall outlet or connected to a power bank.
Q: Can I stream audio with this device?
A: Yes this device streams both video and audio. It also has 2 way audio.
Q: Can I record directly from my phone?
A: Yes you can take still photos and also record video and audio right from the application.