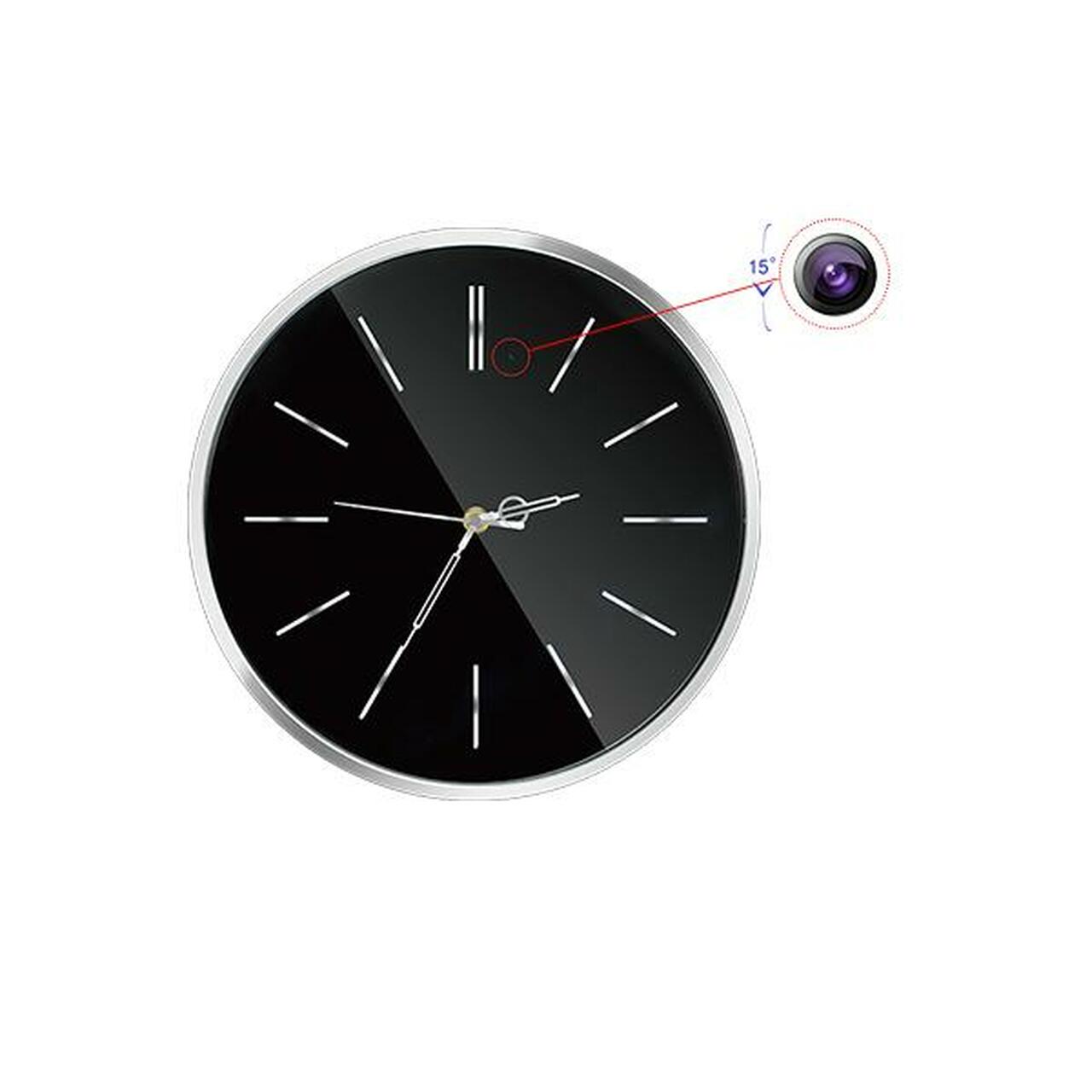 1080P HD WIFI Wall Clock Security Camera iOS/Android
Product Description:
- WIFI Clock Video Camera
- Live Stream on iOS/Android
- Video and Audio
- Text Alerts
- 1080P HD Resolution
THE 1080P HD WIFI WALL CLOCK SECURITY CAMERA
The WIFI Wall Clock Camera uses a 1080P powerful pinhole WIFI camera for live streaming video and features motion activated video recording.
WHY CHOOSE THIS 1080P WIFI HIDDEN CAMERA
This 1080P Wall Clock Camera is a hidden video camera disguised as a wall clock. It is the ideal solution for home and business surveillance.
USES
Home
Shop
Office
Warehouse
Nanny Cam
FEATURES
Free application for iOS or Android
Motion Activated Recording
Text message notifications
Micro SD card support
5 Hour Battery life or Plug in for Constant Charge
WHAT'S INCLUDED?
1080P Wall Clock WIFI Camera
Manual
Quick Guide
USB cable
Wall Plug Adapter
32 GB Micro SD Card
1 Year Manufacturers Warranty
SPECIFICATIONS
Video Resolution: 1920*1080P
Frame Rate: 25 FPS
Visual Angle: 90 degrees
Maximum Capacity of memory card: 128 GB
Battery Life: 5-6 hours
Charging Time: 7-9 hours
Power consumption: 400MA/3.7V
Mobile phone operation system: Android/iOS
INSTRUCTIONS ON HOW TO CONNECT TO WIFI
Download the free application "HDSmartIPC" for iOS or Android
Turn the device to the "On" position
Open up the phone's WIFI settings and connect to the device's WIFI
Open up the application "HDSmartIPC". The application will automatically add the camera. If it doesn't, click the + button on the top right and select Add new online camera. Click the Search (Lan) button and select the camera from the device and select OK
Select the camera and it will ask you to change the password. Give it a new password
Choose the Gear icon on the right side and click on Advanced Configuration or Device Settings. Select WIFI Configuration and choose your WIFI from the list and enter in the correct password (Password is case sensitive)
The camera is now connected to the WIFI network and can be viewed remotely from any location
FAQ
Q: Can this device remain plugged in for a constant charge?
A: Yes this device can stay plugged in to a wall outlet or connected to a power bank.
Q: Can I record directly from my phone?
A: Yes you can take still photos and also record video and audio right from the application.