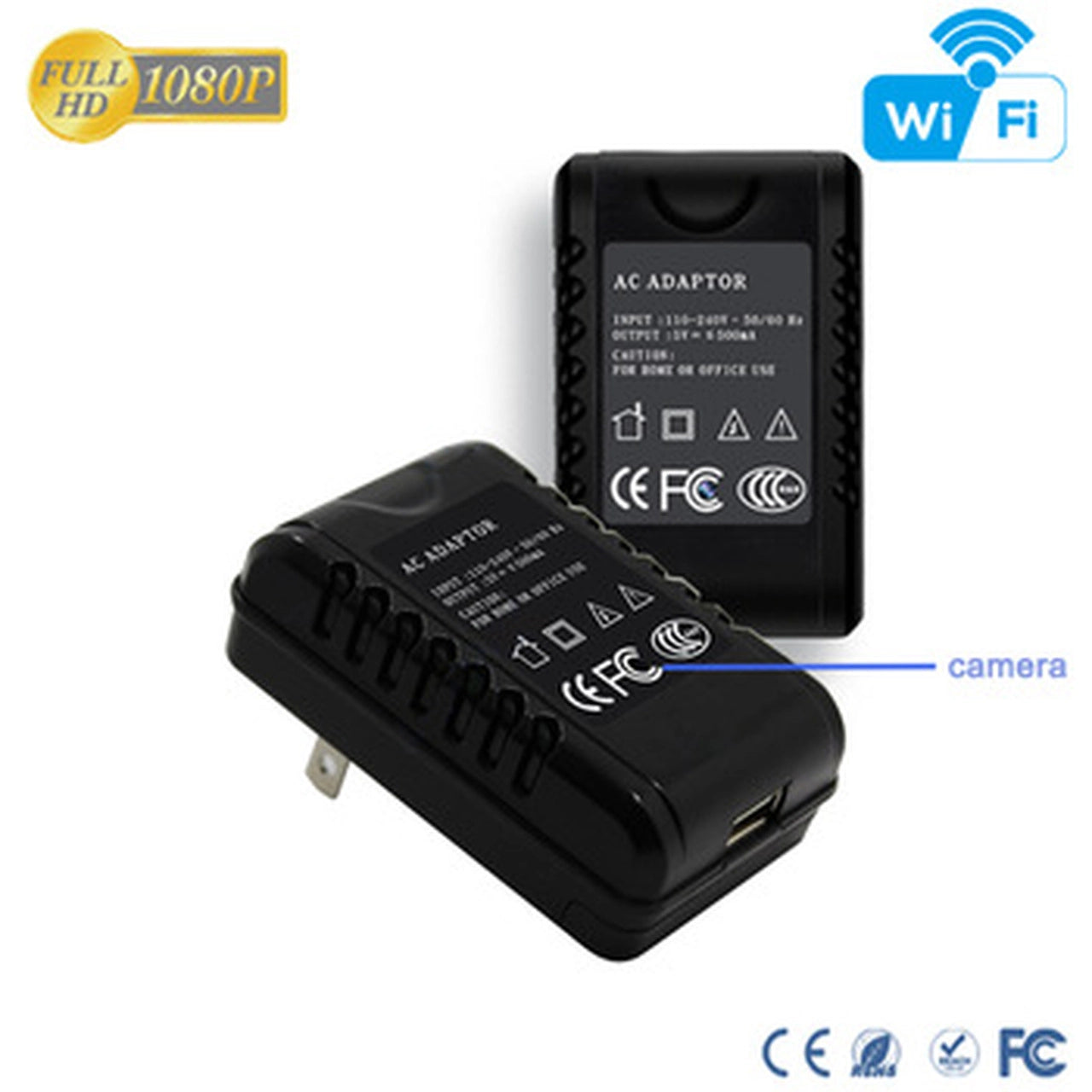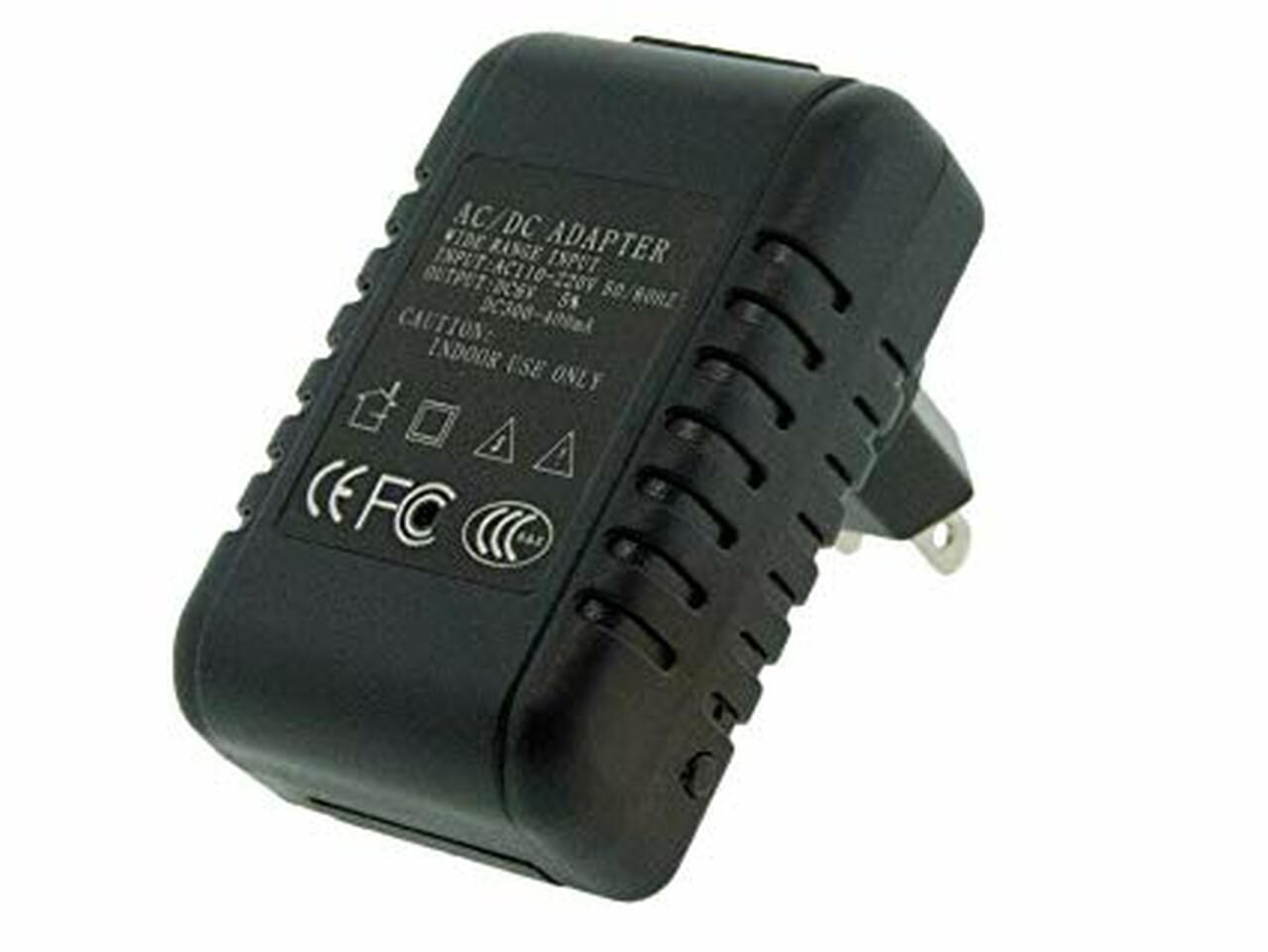 1080P WIFI Pro AC Adapter Security Camera
Product Description:
- Full HD Video & Audio Streaming/Recording
- Camera Lens Angled Upwards 15 Degrees
- Alert Notifications
- Works as Charging Port
- Free Application on iOS/Android
- Recordings can be Saved on Micro SD Card (not included)
TRACK ANYWHERE ANYTTIME ALL AROUND THE WORLD: Uses GPS and satellite connectivity. No cellular network required!

POWERED BY: 4 AAA *Energizer Lithium-ion batteries(included) or with optional universal wiring harness for external power.

LIGHTWEIGHT PORTABLE DEVICE: Weighs less than 4oz. Convenient size allows it to be concealed and travel anywhere.

TRACK ASSETS, VEHICLES, AND PEOPLE IN REAL TIME: Tracks in areas with no cellular reception due to satellite technology. Keep track of boats, expensive valuables, and other items in hard to track locations.

100% SATELLITE TECHNOLOGY: Allows it to communicate from some of the most remote locations around the world.
Full HD Video & Audio Streaming/Recording
Camera lens angled upwards 15 degrees
Alert notifications
Recordings saved onto micro SD card
Works as functioning charging port
Free application on iOS or Android
THE 1080P WIFI PRO AC ADAPTER SECURITY CAMERA
The WIFI Pro AC Adapter Security Camera is a hidden camera that can be accessed remotely from any smart phone with iOS or Android software. The camera is located on the front of the device and simply plugs into a wall outlet for recording. It installs within minutes using a free application. The camera streams video in 1080P high definition and also streams audio.
WHY CHOOSE THIS WIFI PLUG CAMERA
The main difference between this camera and other comparable WIFI plug cameras is that this camera angles the camera lens up 15 degrees. This allows it to be placed in a low outlet since most outlets are low to the ground. The camera will be angled up so it will be able to see a person's body if they are standing in front of it.
USES
Nanny Cam
Home
Shop
Office
Warehouse
FEATURES
Works as a phone charger
Camera lens angled upwards 15 degrees
Text message notifications
Free application for iOS or Android
Micro SD card support
WHAT'S INCLUDED?
1080P WIFI AC Adapter Camera
Quick guide
Manual
Multiple international adapters
Disk drivers
USB SD card reader
1 Year Manufacturers Warranty
SPECIFICATIONS
Video Resolution: 1920*1080P
Frame Rate: 25 FPS
Compressed Format: H.264
Visual Angle: 90 degrees
Maximum Capacity of memory card: 128 GB
Mobile Operating System: Android/iOS
Computer Operating System: Windows/MAC OS X
INSTRUCTIONS ON HOW TO CONNECT TO WIFI
Download the free application "HDSmartIPC" for iOS or Android
Plug the device into the wall outlet
Open up the phone's WIFI settings and connect to the device's WIFI which will be called something similar to A1*****************
Open up the application "HDSmartIPC". The application will automatically add the camera. If it doesn't, click the + button on the top right and select Add new online camera. Click the Search (Lan) button and select the camera from the device and select OK
Select the camera and it will ask you to change the password. Give it a new password
Choose the Gear icon on the right side and click on Advanced Configuration or Device Settings. Select WIFI Configuration and choose your WIFI from the list and enter in the correct password (Password is case sensitive)
The camera is now connected to the WIFI network and can be viewed remotely from any location
FAQ
Q: How do I configure this device for motion activated notifications?
A: Open up the application and click the Gear icon on the right. Select Device settings and choose Alarm Config. Adjust the desired sensitivity and save the settings.
Q: Can I stream audio with this device?
A: Yes this device streams both video and audio.
Q: Can I record directly from my phone?
A: Yes you can take still photos and also record video and audio right from the application.