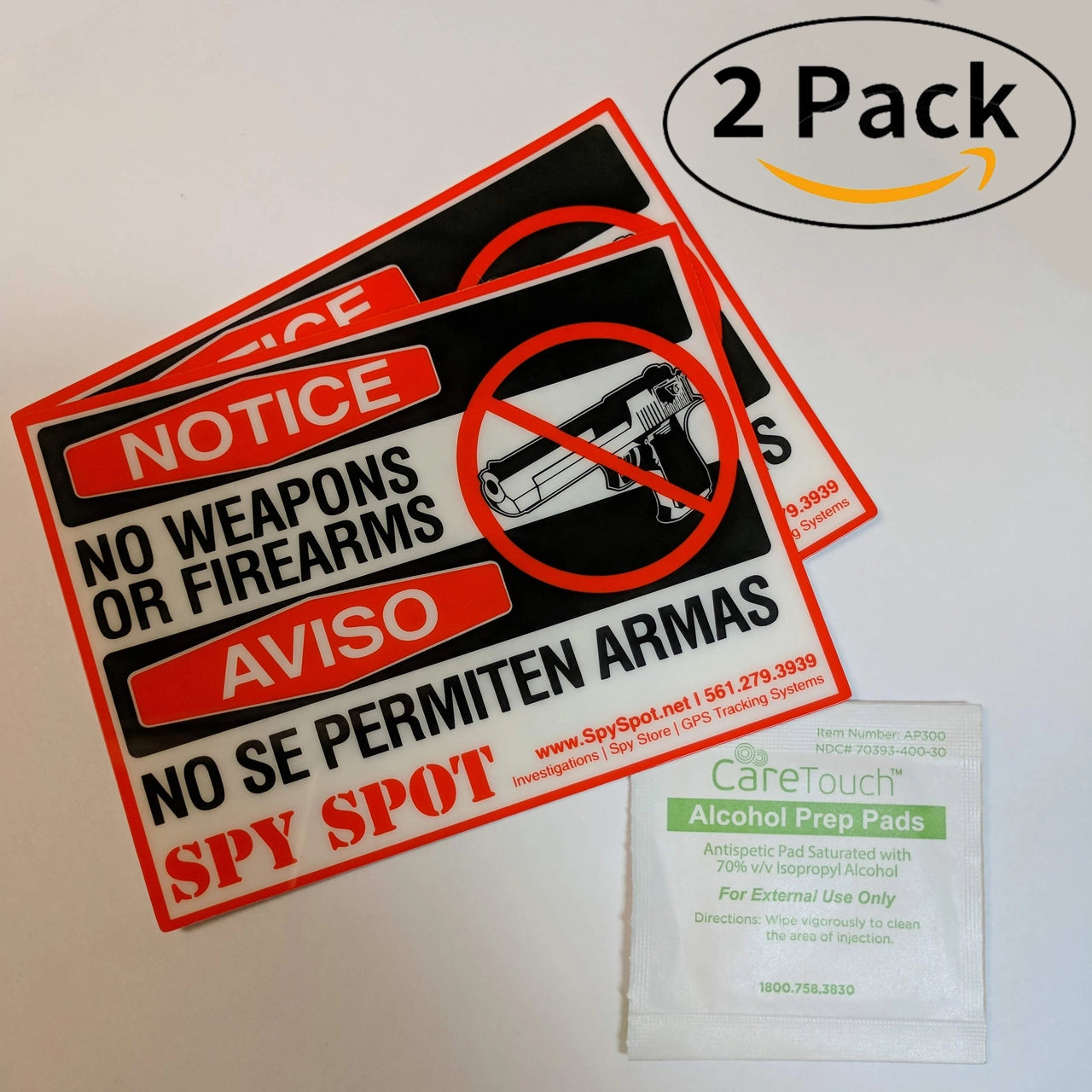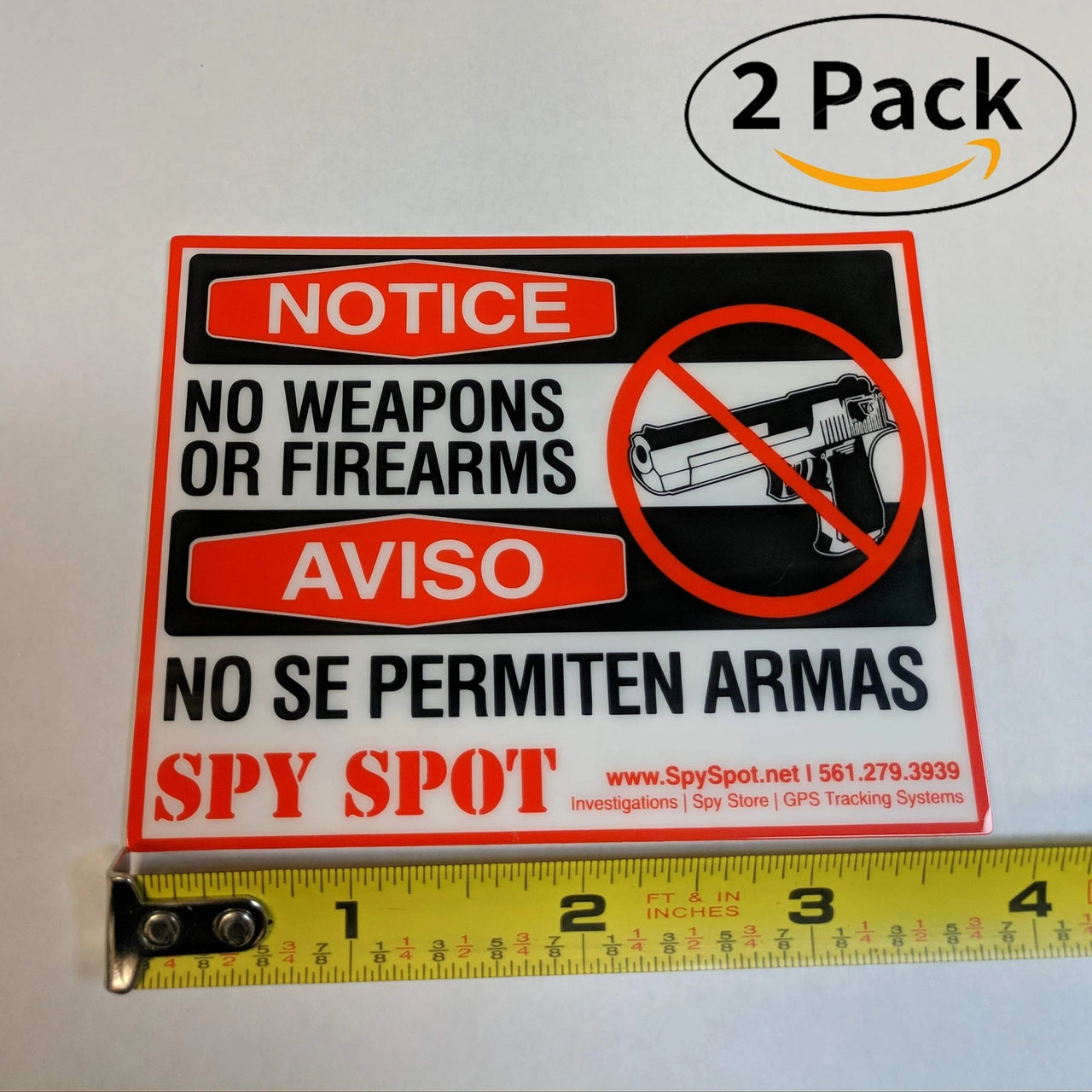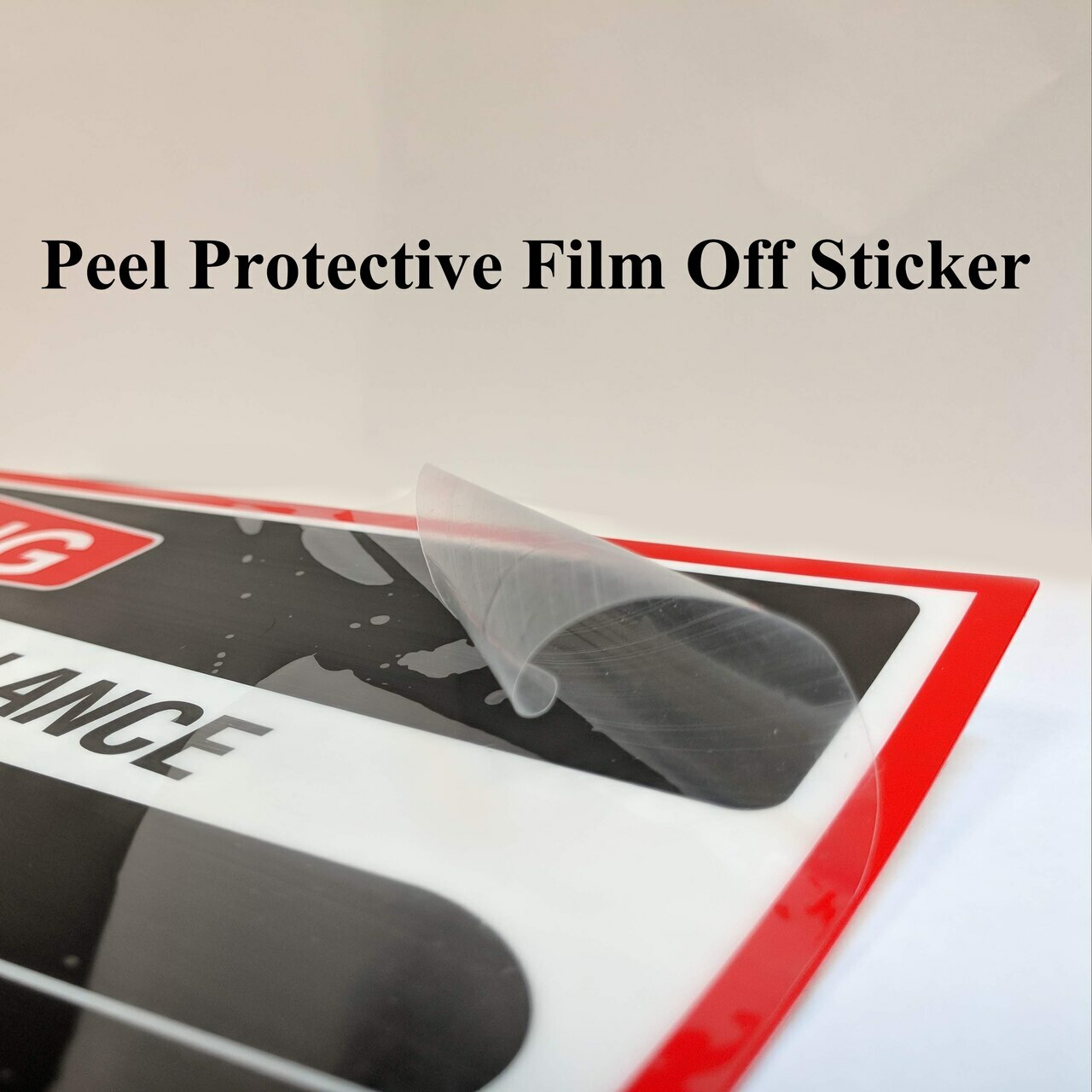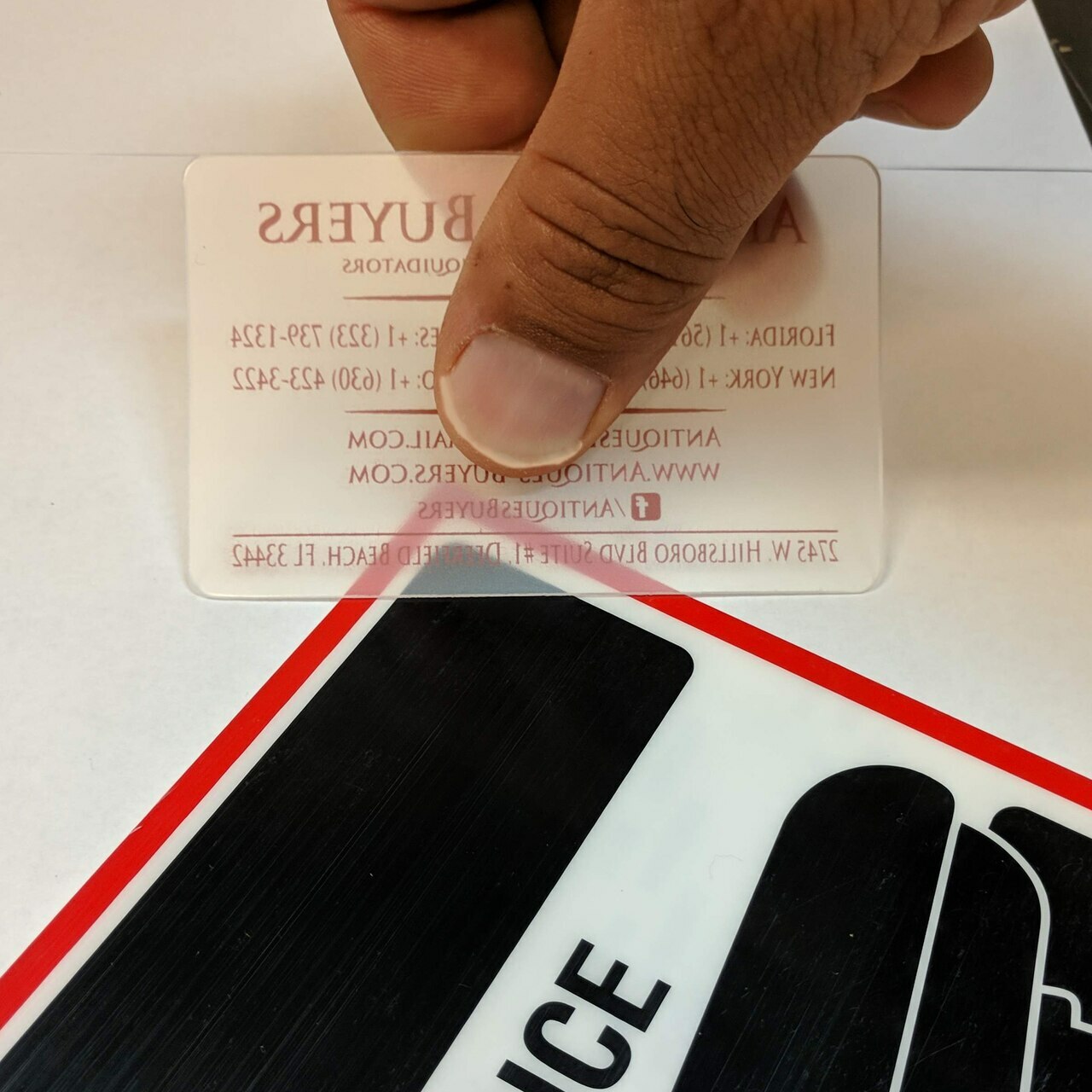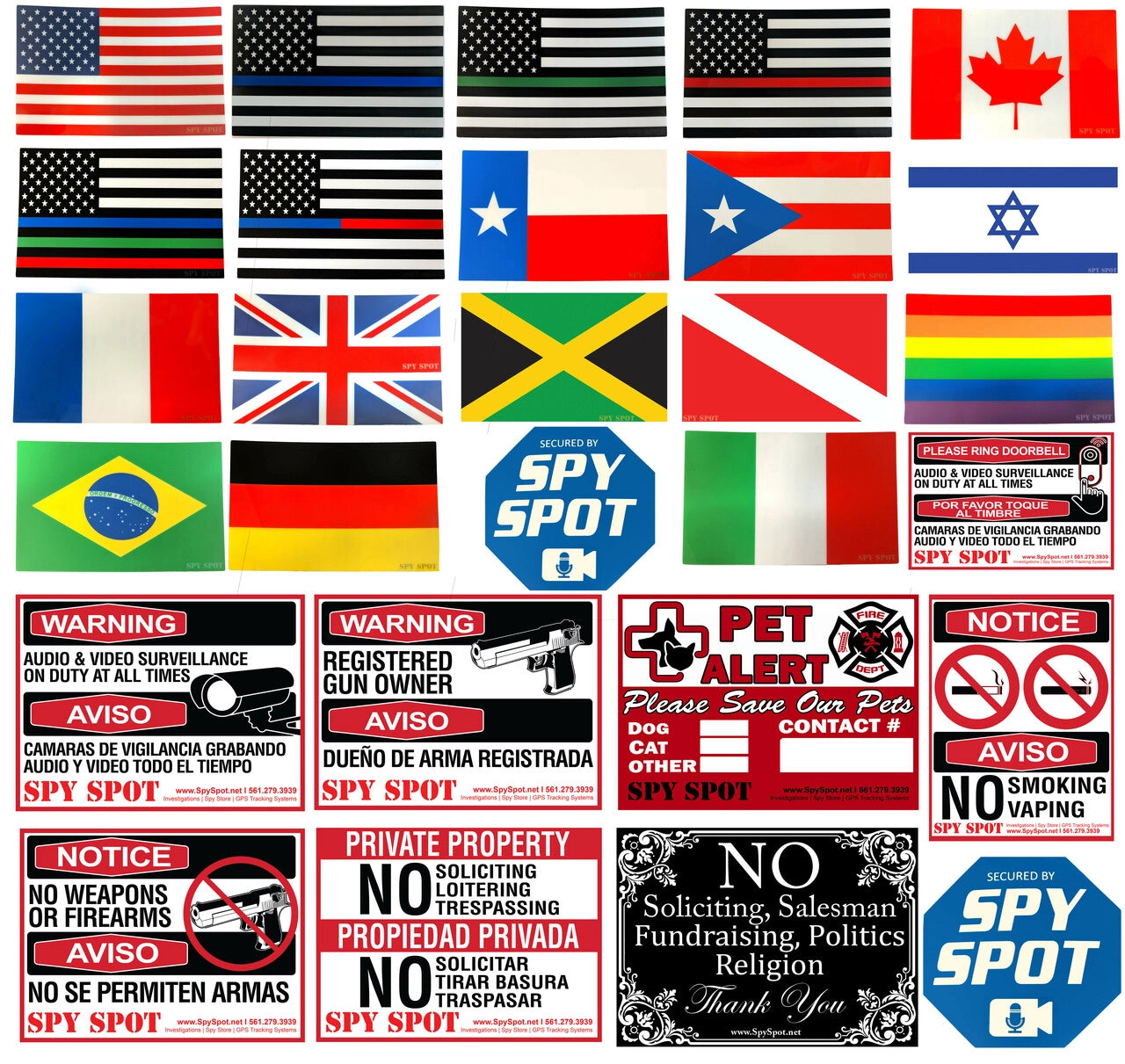 Spy Spot 2 Pack No Weapons or Firearms Vinyl Sticker Inside Window or Door 4" x 5" UV Resistant Weatherproof from
Product Description:
- Set of 2 Self-Adhesive Decal No Weapons or Firearms
- Heavy Sticker
- Vinyl Material
- Dimensions 4" x 3"
- Resistant Material and Weatherproof UV Protected Design
- English and Spanish
- Perfect for Home, Business, Vehicle
Spy Spot 6 Pack of Vinyl Weatherproof No Weapons or Firearms English/Spanish. Each sticker measures 4" x 3". They are resistant to all elements and made of vinyl material. Includes both English and Spanish translation. They are perfect for the home, business, vehicle or any area where you would like to let other people know that no weapons or firearms are allowed on the premises.