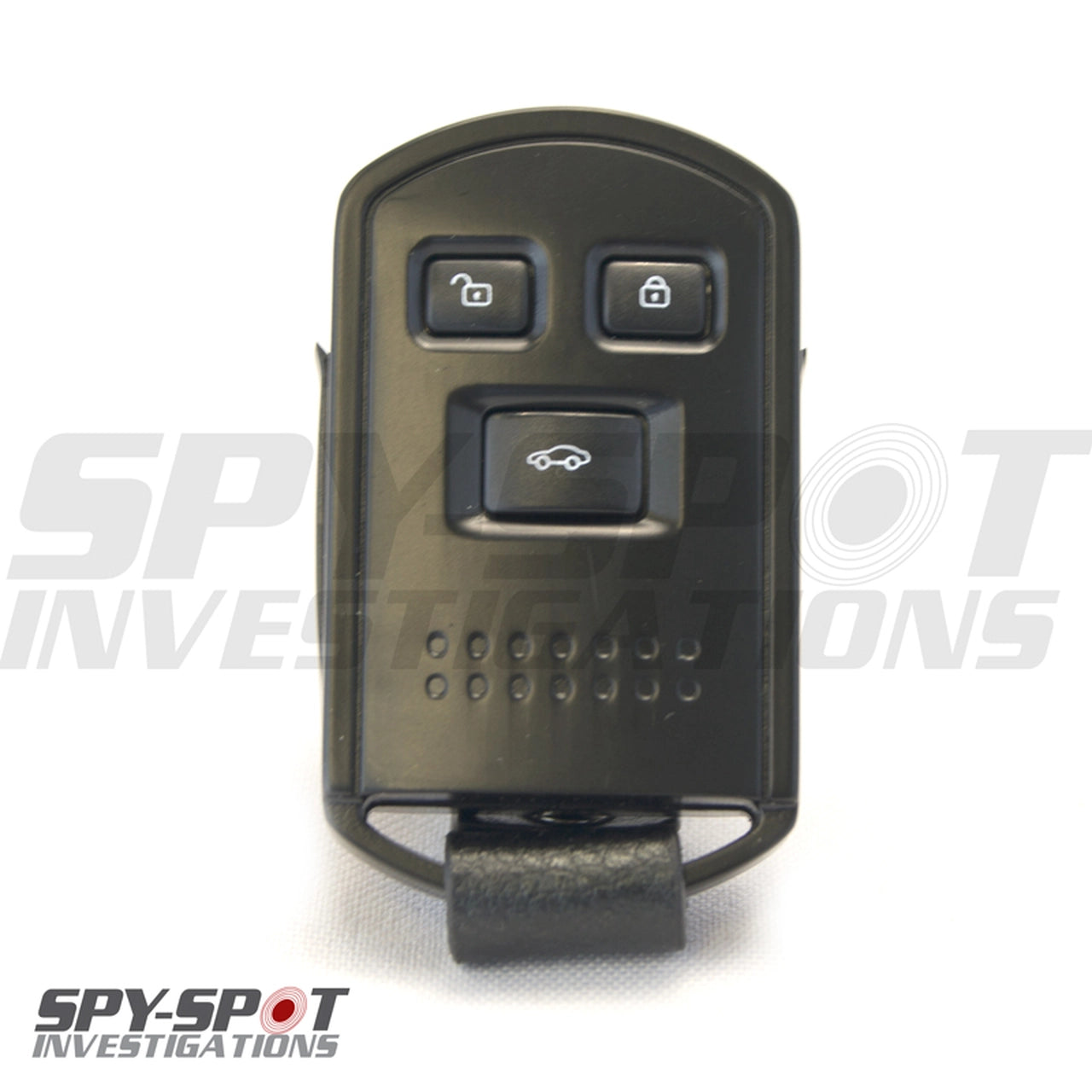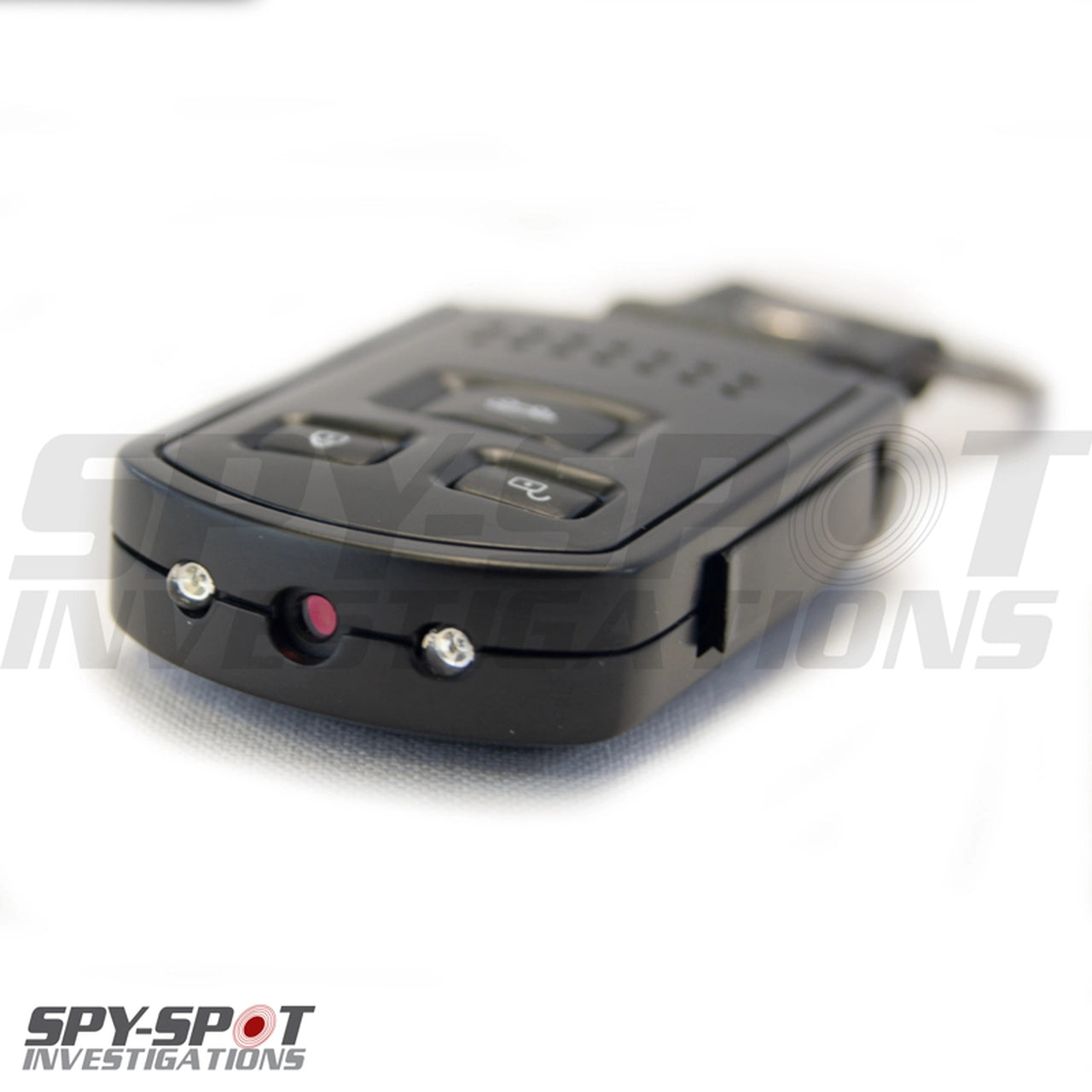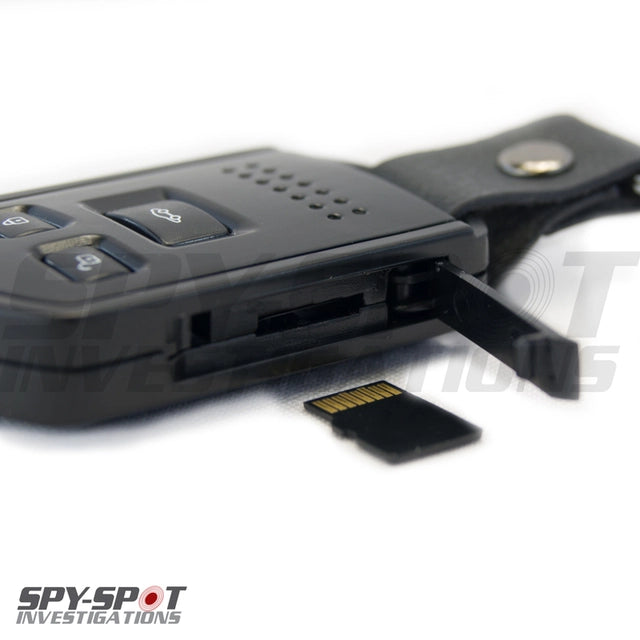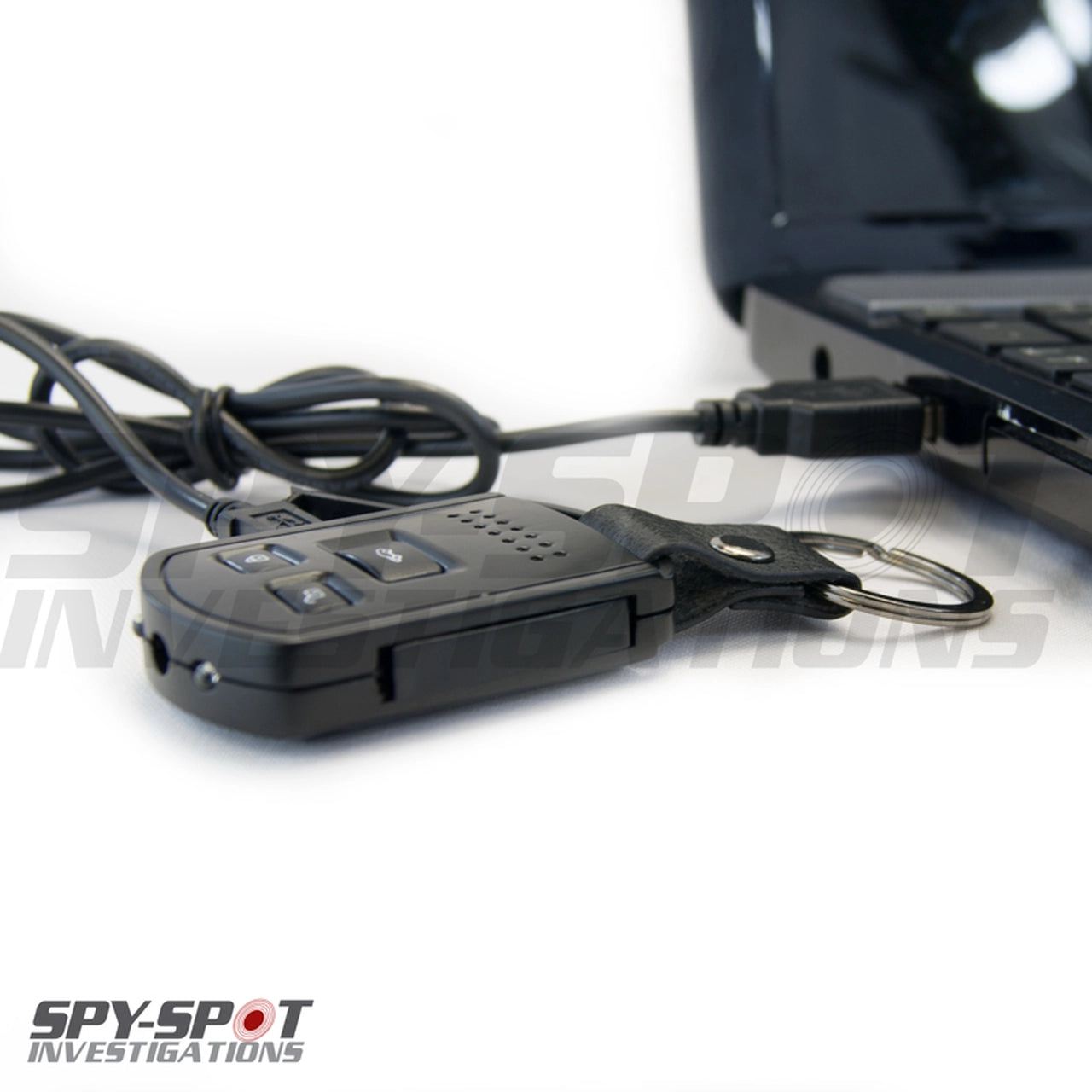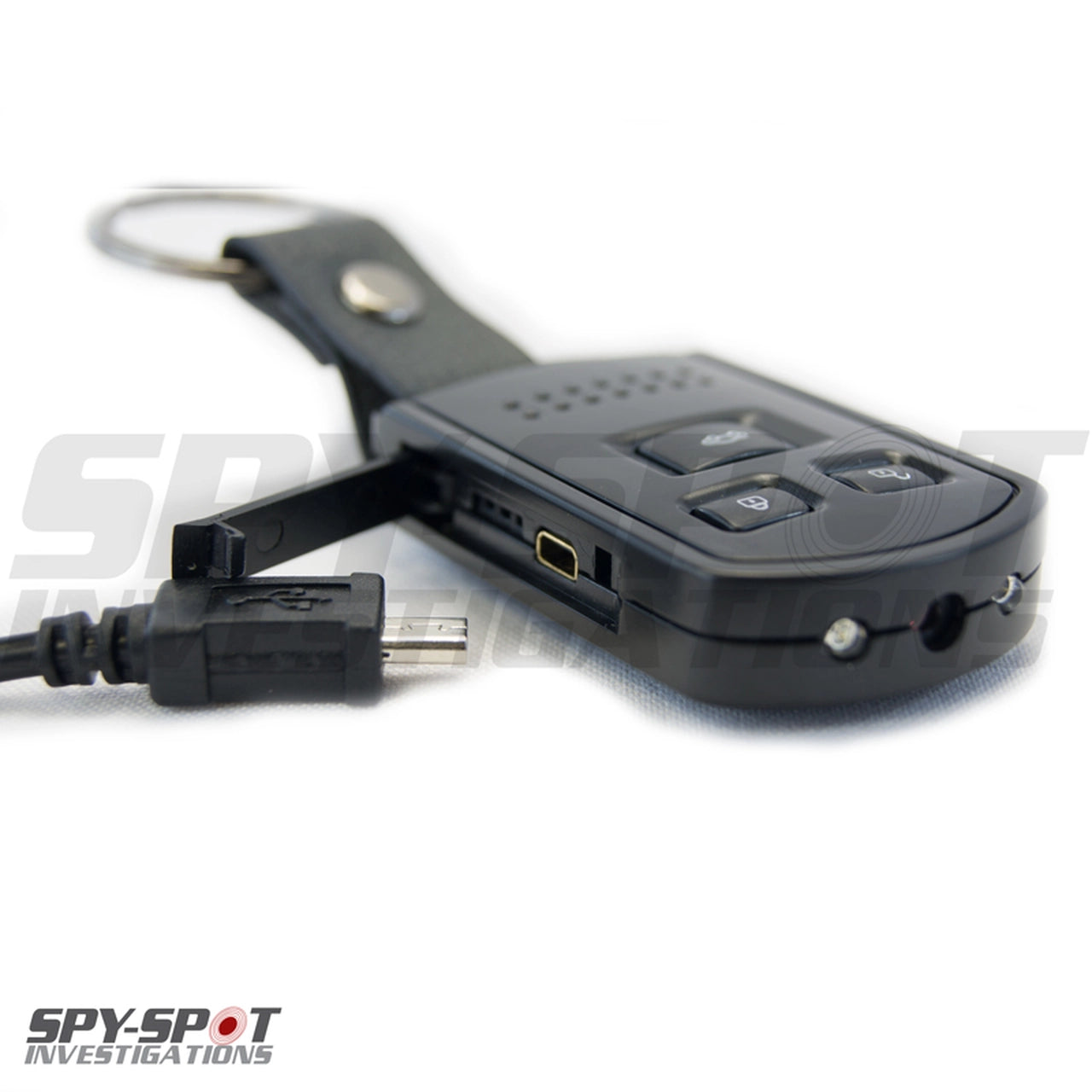 HD Keychain Video Camera with Nightvision
Product Description:
- 1080P HD Resolution
- Nightvision
- Continuous Video or Motion Activated Recording
- Still Photos
- Video and Audio
- Supports Micro SD Card (not included)
- Playback through PC or MAC
TRACK ANYWHERE ANYTTIME ALL AROUND THE WORLD: Uses GPS and satellite connectivity. No cellular network required!

POWERED BY: 4 AAA *Energizer Lithium-ion batteries(included) or with optional universal wiring harness for external power.

LIGHTWEIGHT PORTABLE DEVICE: Weighs less than 4oz. Convenient size allows it to be concealed and travel anywhere.

TRACK ASSETS, VEHICLES, AND PEOPLE IN REAL TIME: Tracks in areas with no cellular reception due to satellite technology. Keep track of boats, expensive valuables, and other items in hard to track locations.

100% SATELLITE TECHNOLOGY: Allows it to communicate from some of the most remote locations around the world.
THE EASY TO USE 1080P HD Keychain Camera
The new full 1080P HD Keychain Camera is disguised to look like a key remote for a vehicle and features a key ring at the bottom. It records video in full 1080P high definition resolution at 30 frames per second. The camera also records audio and has several features such as night vision, still photos, and motion activated recording. The camera supports up to a 64 GB micro SD card and can be played back using any Windows or MAC computer. No software is required. The battery can last up to 100 minutes on a single charge and features a rechargeable battery.  
INSTRUCTIONS ON HOW TO USE THE HD KEYCHAIN CAMERA
Recording Continuous Video and Audio:
Press and hold "Unlock" button for about 3 seconds and release. Light will come on, then vibrate and settle on a STEADY RED. You are now in STANDBY MODE.
Press and Release "Unlock" button again. Red light will begin to blink slowly. You are now recording video. Light will blink for the duration of video recording.
To stop recording, just press the "Unlock" button one time to enter standby mode. Hold down the "Unlock" button for 3 seconds to turn the unit completely off
Taking Still Photos:
Turn unit on to standby position (steady red)
Press "Lock" button once
Indicator light (and one vibration) will be steady blue
To take one picture, just press the "Unlock" button. The blue light will blink ONCE and return to steady blue
Recording Audio Only:
Turn unit on to standby mode
Press "Lock" button ONCE, THEN AGAIN. Unit will now be in a Red and Blue standby mode
Press "Unlock" once and the indicator light should blink RED. You are now in AUDIO ONLY recording mode
Motion Activated Recording:
Turn unit to standby mode of audio recording
Press "Lock" button ONCE. Light will alternate blinking between Red and Blue which means the camera has entered the standby mode for motion detection
Press "Unlock" button once to start recording. Once someone walks by the camera, it will start recording video
Hold POWER button for 3 seconds to power down the device. When in motion detection, device will always record and automatically save files every 15 minutes
Turn Nightvision On:
In any mode, just hold down the button which has a picture of a car. A yellow/orange light will come on, which means the infrared camera has been turned on
WHY CHOOSE THIS KEYCHAIN CAMERA?
This is one of the most discrete video cameras available. Most hidden cameras have a visible camera lens or a visible indicator light. This keychain camera disguises both the lens and the light. It is designed to look just like a key fob for a vehicle.
It records high definition video at 1080P resolution and also records audio. Each video is date and time stamped and this unit can support up to a 64GB SD card which will provide hours of HD video storage. Once fully charged (2 hours for a full charge) this device will operate for 100 minutes. You can quickly charge this hidden video camera through any computer or powered USB device and download your video to a computer using Windows or MAC. The camera can also be used to take high resolution photos. Play each file back using Windows Media Player, Quicktime, or VLC Media Player.
USES
Record Meetings
Record Lectures
Record Problems at Work
Record Problems with Spouse
Record Dangerous Situation
Private Investigators
Verbal Abuse at Work or Home
Child Abuse
Divorce Cases
Child Custody Cases
FEATURES
Records high definition 1080P video as well as audio
Time and date stamped video and audio recordings
Supports up to a 64GB SD card
Motion Activated Recording
Nightvision
Download video to a Mac or PC
Rechargeable Lithium Ion Battery
WHAT'S INCLUDED?
1080P HD Keychain Camera
USB Cable
Manual
1 Year Manufacturers Warranty
SPECIFICATIONS
Video format: AVI
Video Resolution: 1920 x 1080
Video frame rate: 30 frames per second
Photographing: 12 million pixels
Picture Format: JPG
Working Time: About 100 minutes
Storage Support: Up to 32 GB micro SD card
Nightvision: Yes
FAQ
Q: Is there a free software program that will play these videos on my Mac/PC?
A: If Windows Media Player and Quicktime don't work, we would suggest downloading the free-to-use VLC Media Player.
Q: Does it have internal storage?
A: No, it requires an SD Card, max 64GB.
Q: Why does the unit vibrate?
A: This is an indicator to let you know which mode the device is in
Q: How long does it take to charge?
A: About 2 hours.
Q: How do you set the time and date?
A: Create a text file named Timerset. Use the following format: YYYYMMDDHHMMSS - 02/20/19 3:30 pm will be 20190220153000. You can also pick if you would like the time stamp to show up. Just add a Y at the end to display the time stamp or an N if you don't want it to show up.
Q: Does this device record Audio, too?
A: Yes it does.