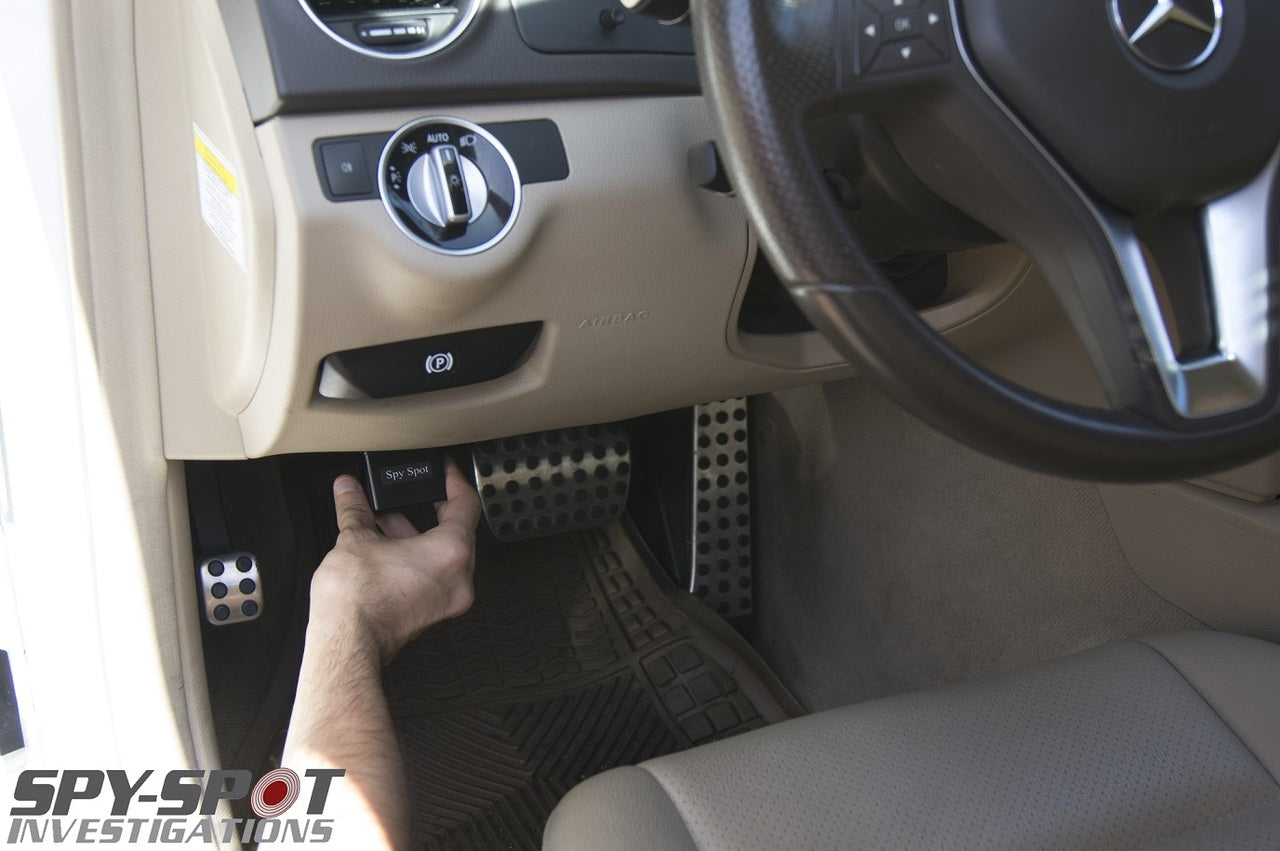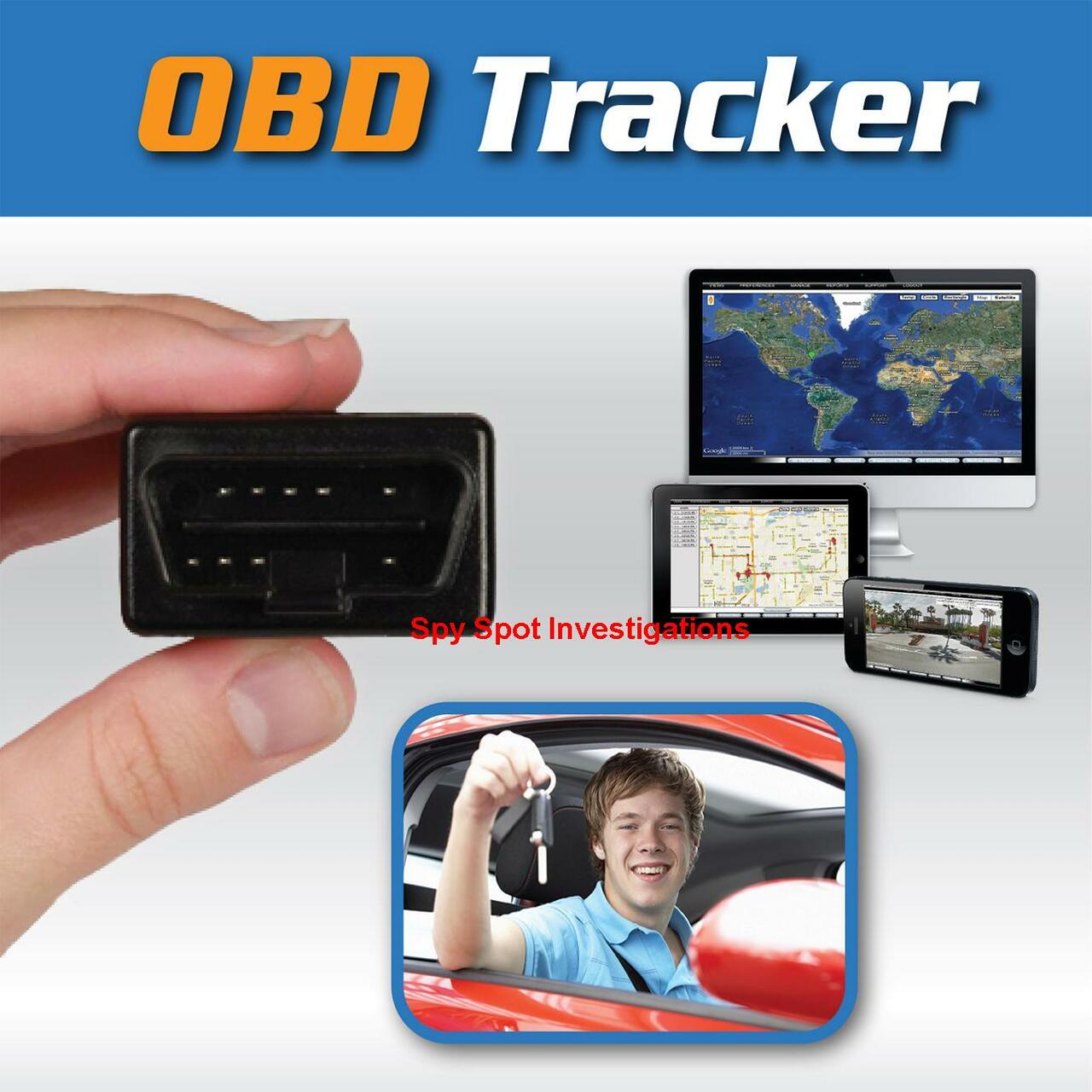 OBD II GPS Tracker GV500MA -Live Real Time Tracking Device with SIM Card Included - Black - US Coverage Available - Spy Spot Subscription Required
Product Description:
- Installs Within Seconds in OBD 2 Port
- Track Live on Smart Phone, Tablet, or Computer
- Text/Email Notifications
- Breadcrumb Trail, Satellite View, Street View, 6 Month History
TRACK ANYWHERE ANYTTIME ALL AROUND THE WORLD: Uses GPS and satellite connectivity. No cellular network required!

POWERED BY: 4 AAA *Energizer Lithium-ion batteries(included) or with optional universal wiring harness for external power.

LIGHTWEIGHT PORTABLE DEVICE: Weighs less than 4oz. Convenient size allows it to be concealed and travel anywhere.

TRACK ASSETS, VEHICLES, AND PEOPLE IN REAL TIME: Tracks in areas with no cellular reception due to satellite technology. Keep track of boats, expensive valuables, and other items in hard to track locations.

100% SATELLITE TECHNOLOGY: Allows it to communicate from some of the most remote locations around the world.
Never worry about battery life again with the 4G LTE OBD Real Time GPS Tracker! ALL vehicles model year 1996 and newer have an OBD II tracking style data port located near the base of the steering column inside your car. Simply locate this port in your vehicle, plug in the 4G OBD GPS and you're done! No wires, no antenna, this tracker literally installs in seconds!
The OBD II GPS Real Time Tracker is perfect for fleet tracking or locating your teenager who borrowed your car. It plugs in within seconds and provides minute updates when the vehicle is moving.
obd2 tracker GPS Features:
View Real-Time Location, Speed and Driving Habits

View Routes Taken, Breadcrumb Trail, and Six Month History log

See Mileage Driven, Virtual Odometer

Create Online Perimeters or Zones

Receive Text or Email Alerts

Excessive Speed

Safe Arrival & Departure

Fast Acceleration, Hard Braking

Entering Unauthorized Areas

Ignition On/Off 

Unauthorized Use Times 
Easy to use interface with no download required
Just log into the website from any PC, Mac, Tablet, or phone
The map view will provide you with a green dot that will indicate the exact location of the 4G OBD GPS tracker.
Zoom in to see the houses, beaches, and other landmarks which are nearby the GPS tracker.
Street view will allow you to see a street level view of the area so you can pinpoint the exact location of the obd2 tracker.
The dashboard will allow you to receive a one year report history of the device, view the miles per hour, and set up perimeters.

Receive a breadcrumb trail, which will provide the start and finish point for the specified time of the obd ii tracker.
Fleet tracking allows you to track multiple vehicles, which is perfect to keep track of your employees or if you own a rental car company.
SPYSPOT obd2 tracker PLANS

Monthly service as low as $18/month when year paid for in advance. $20/month when paid 6 months in advance. $22/month when paid 3 months in advance. $24 when paid month to month. Can be cancelled anytime. One time Activation fee of $9.95.
Our mobile app for your Spy Spot GPS Tracker is ready to download on your iPhone, iPad, or Android. Apple and Android users can search for SpySpotGPS in the iTunes store or Play store and download it for FREE.