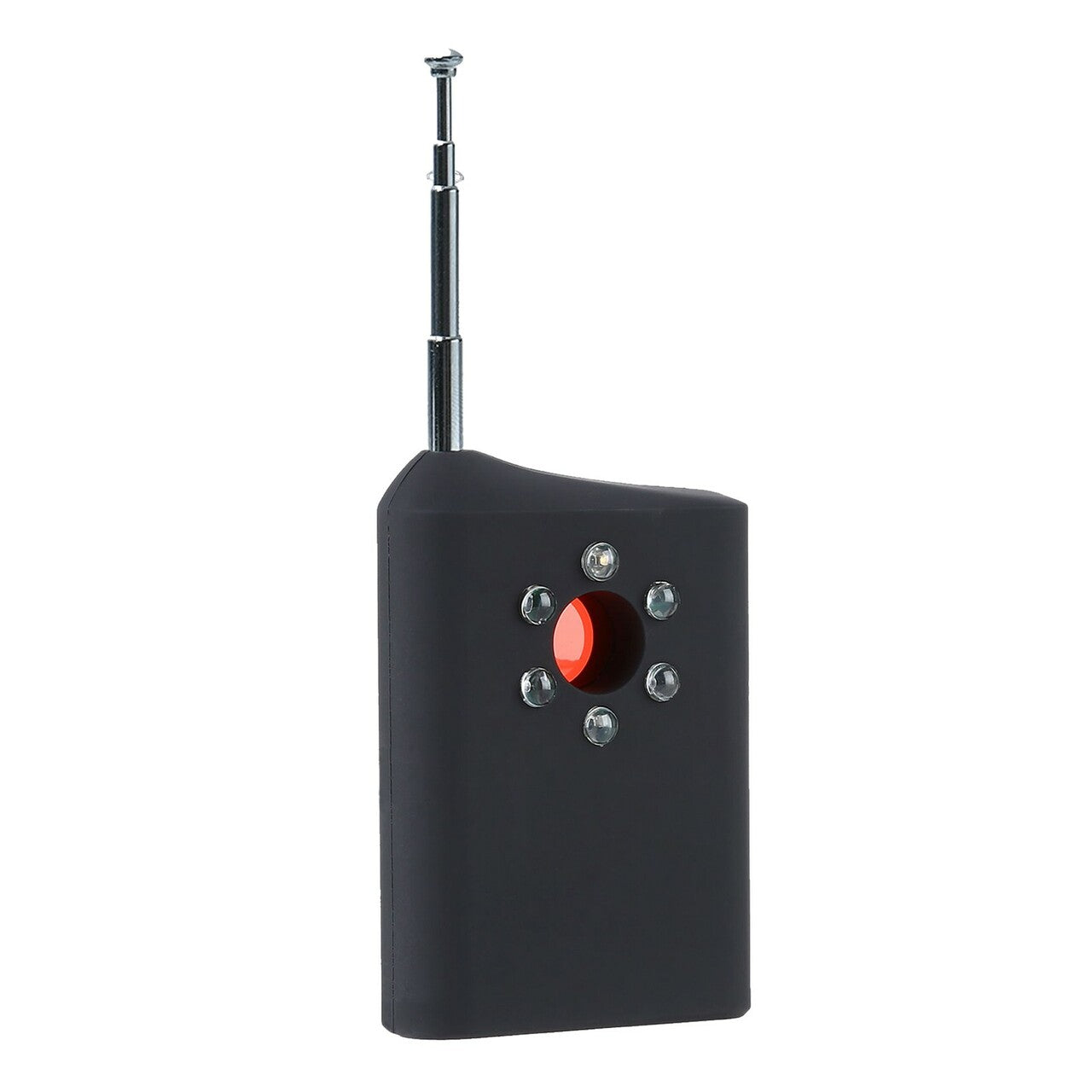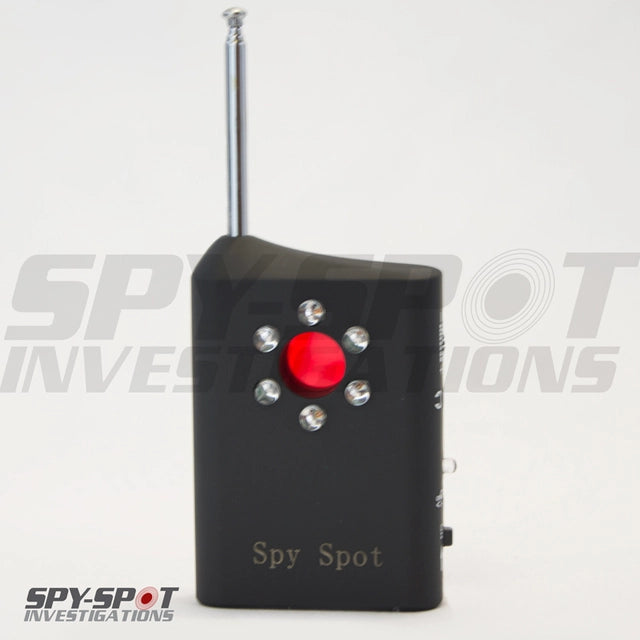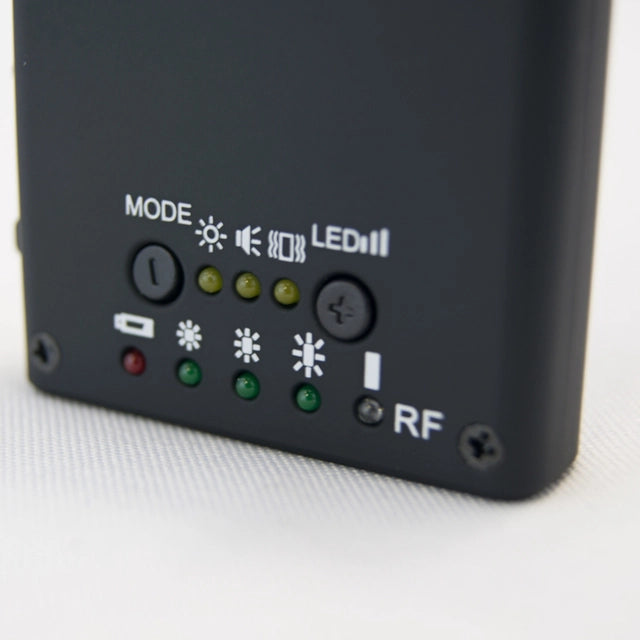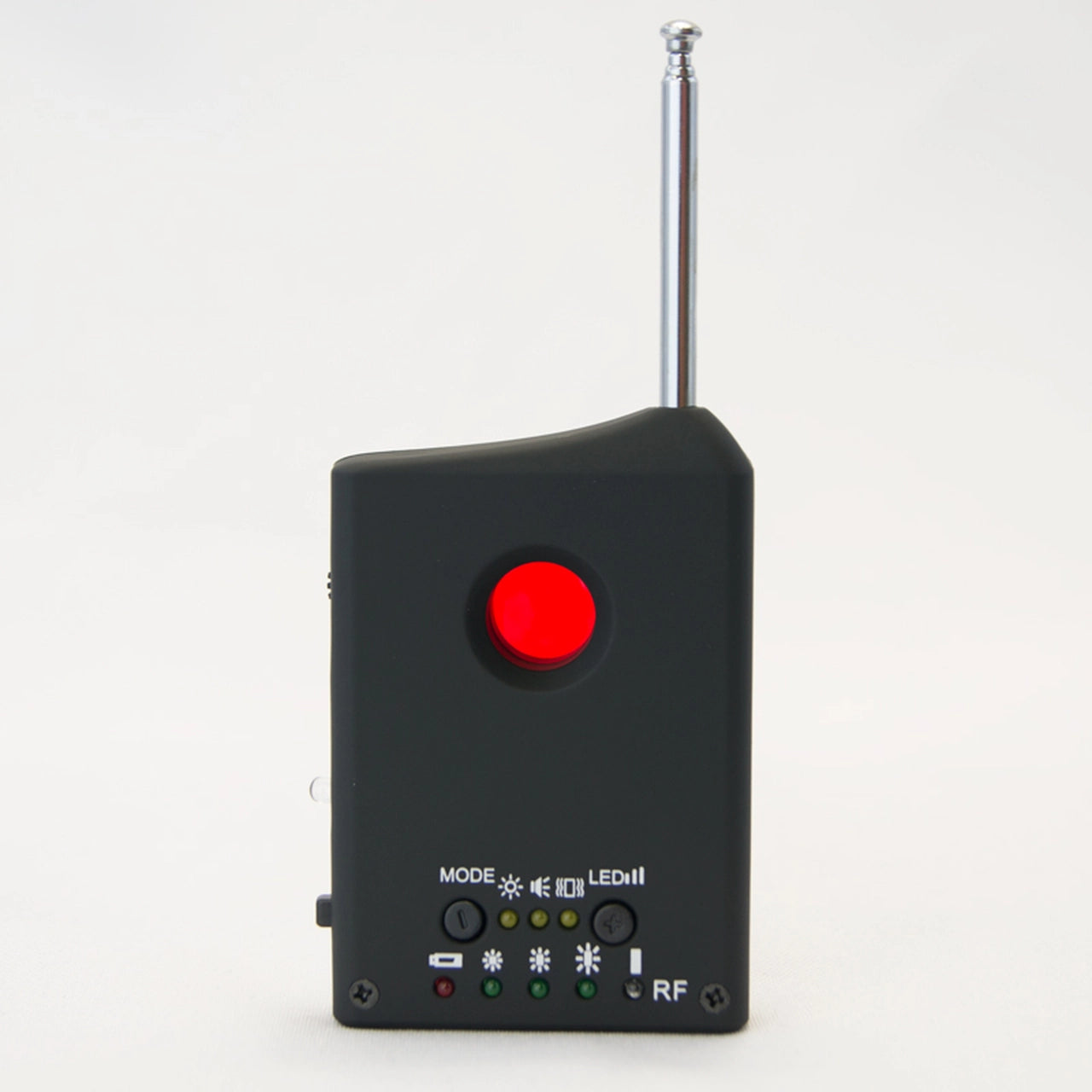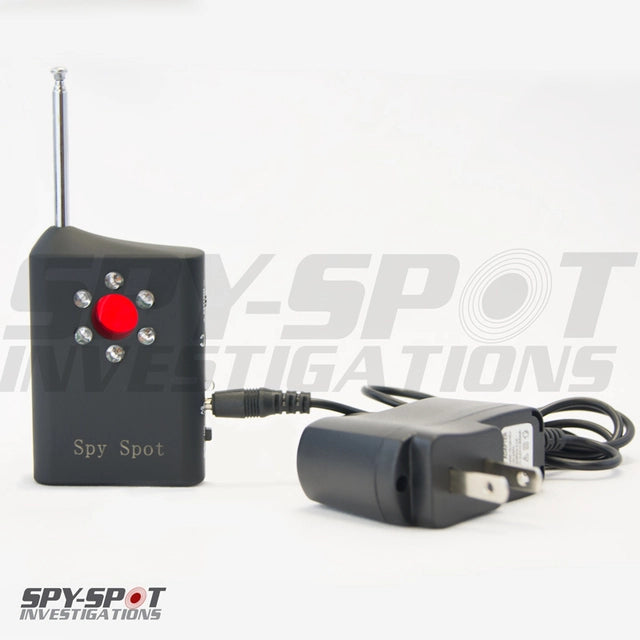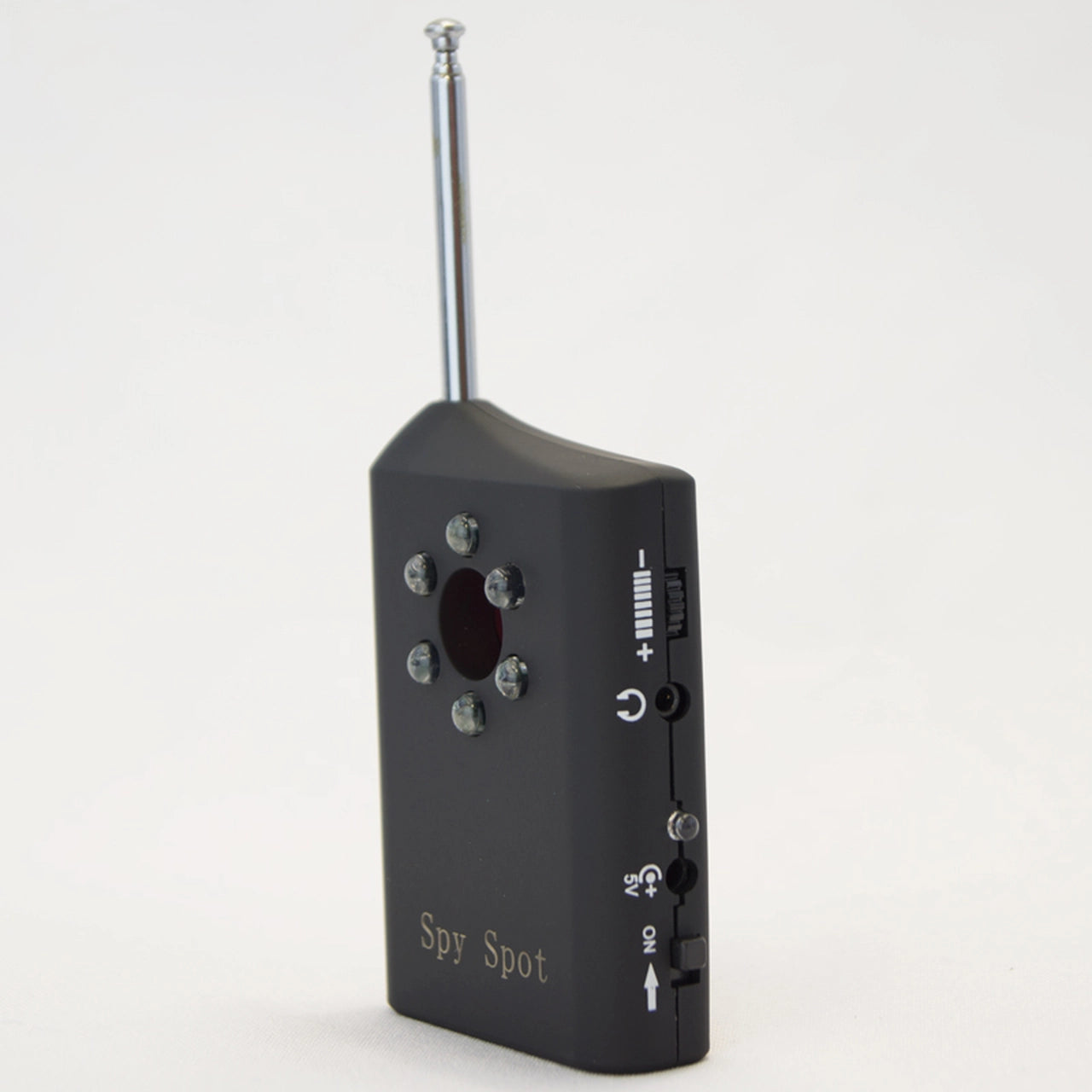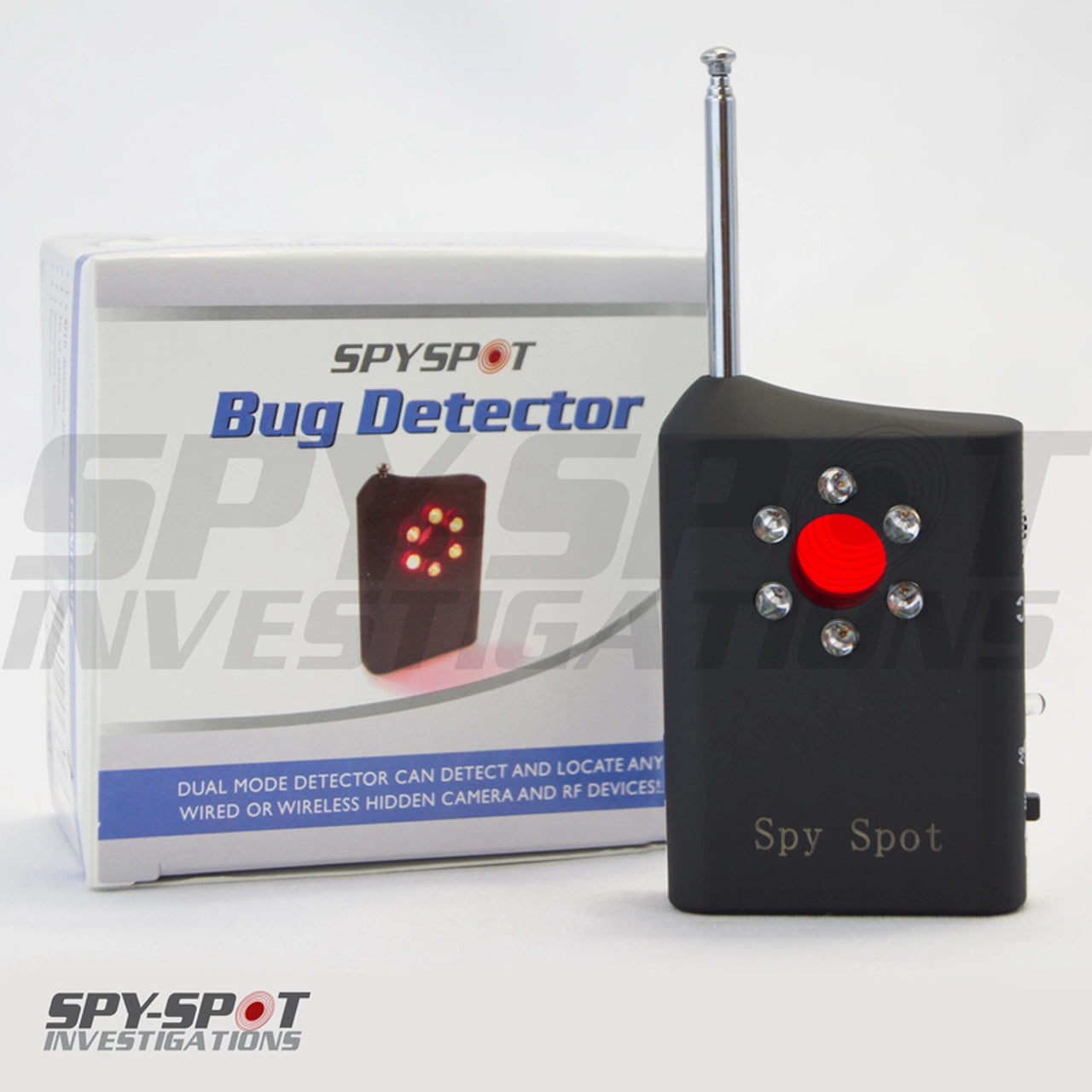 Spy Spot Bug Detector RF Camera Lens Finder GSM WIFI Bluetooth
Product Description:
- Dual Mode Bug Detector
- Locates Cameras
- Also Locates GPS Trackers, Listening Devices, Bluetooth, WIFI, VHF, UHF, Bluetooth, FM
- 1.5 MHZ - 6.5 GHZ
- Rechargeable Battery
- Easy to Use
TRACK ANYWHERE ANYTTIME ALL AROUND THE WORLD: Uses GPS and satellite connectivity. No cellular network required!

POWERED BY: 4 AAA *Energizer Lithium-ion batteries(included) or with optional universal wiring harness for external power.

LIGHTWEIGHT PORTABLE DEVICE: Weighs less than 4oz. Convenient size allows it to be concealed and travel anywhere.

TRACK ASSETS, VEHICLES, AND PEOPLE IN REAL TIME: Tracks in areas with no cellular reception due to satellite technology. Keep track of boats, expensive valuables, and other items in hard to track locations.

100% SATELLITE TECHNOLOGY: Allows it to communicate from some of the most remote locations around the world.
WIRED & WIRELESS HIDDEN CAMERA BUG DETECTOR RF SIGNAL FINDER
The Bug Detector scans for simple radio frequency receiving devices and also locates hidden cameras. They are designed to detect wireless signals that are being transmitted within a certain frequency range. This unit detects 50 MHz to 6.5 GHz with an adjustable frequency range. Most surveillance equipment operates at 2.4 GHz. The Hidden Camera RF Bug Detector can detect hidden wired and wireless video, dead or alive, and has multiple alert modes including audible alarms, LEDs, and vibration.
WHY CHOOSE THIS BUG DETECTOR
The Bug Detector is an easy to use device that fits in your pocket so that it can be used while traveling. It has both a camera detection mode as well as a mode that finds devices such as GSM, WIFI, Bluetooth, FM, UHF, and more. This device can be used by companies that might suspect the office of being bugged by competitors. It can also be used by individuals who think their home may be bugged or travelers staying at Air bnb's and hotels.
USES
Corporations
Meetings
Hotels
Air bnb's
Homes
Offices
FEATURES
Dual mode bug detector
Hidden wired and wireless camera detector
Detects frequencies ranging from 1Mhz-6.5Ghz including GSM, WIFI, Bluetooth, FM, and more
Rechargeable lithium ion battery
WHAT'S INCLUDED?
Bug Detector
Wall Plug Adapter
Manual
Headphones
1 Year Manufacturers Warranty
SPECIFICATIONS
Laser Detection Range - 0.05-10m
Detecting Frequency Range - 50 MHz-6.5GHz
Adjustable Frequency Range
Rechargeable Li-Ion Battery
INSTRUCTIONS ON HOW TO USE BUG DETECTOR
Once fully charged, turn the device on by flicking power switch to "On" position
The light will blink red, which is the first mode to locate cameras. Press the "LED" button to change how often light blinks. Look through the viewfinder to see camera lens reflect off of the light that it emits.
Press mode button to switch mode to locate other devices such as WIFI devices, GPS Tracking Devices, Listening Devices, and more.
Pull the antenna up and adjust the nozzle on the side so the device only lights up blue while in the 2nd asterisk. This is the sensitivity that is used to detect most common devices. The RF will light up blue if it detects any devices as you get closer.
Press the mode button to change the mode to vibrate mode. It works the same say as the step above, but instead of buzzing it just vibrates instead.
FAQ
Q: How long does the battery life last on the Bug Detector?
A: The battery life can last up to 2 hours on a single charge.
Q: Do I need to be experienced to use this device?
A: No. Anybody can use this device. Just follow the directions above and you will have no issues using it.
Q: What should I do with a bug if I locate one?
A: It is important to contact the local authorities if you find a transmitter or hidden camera that isn't supposed to be there.