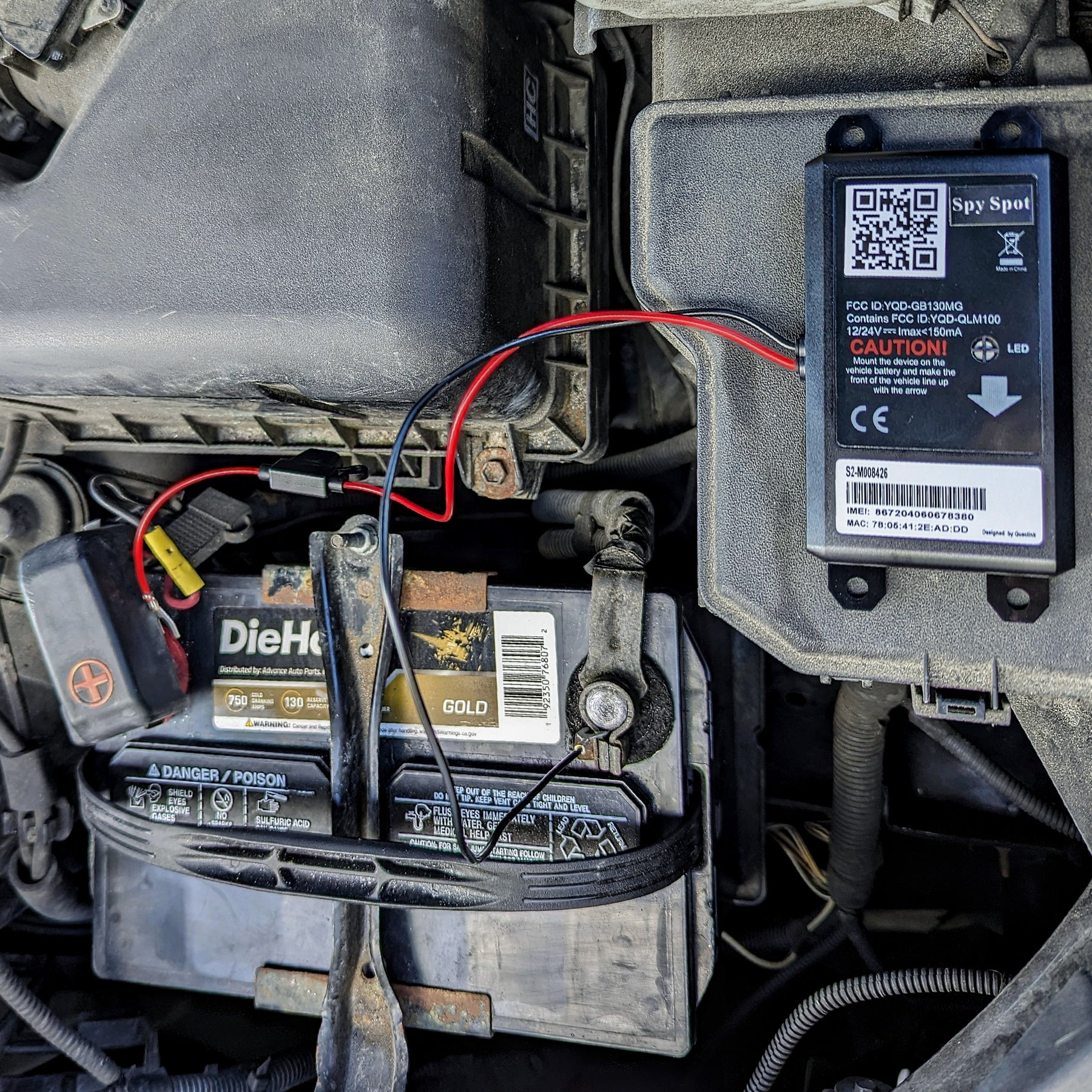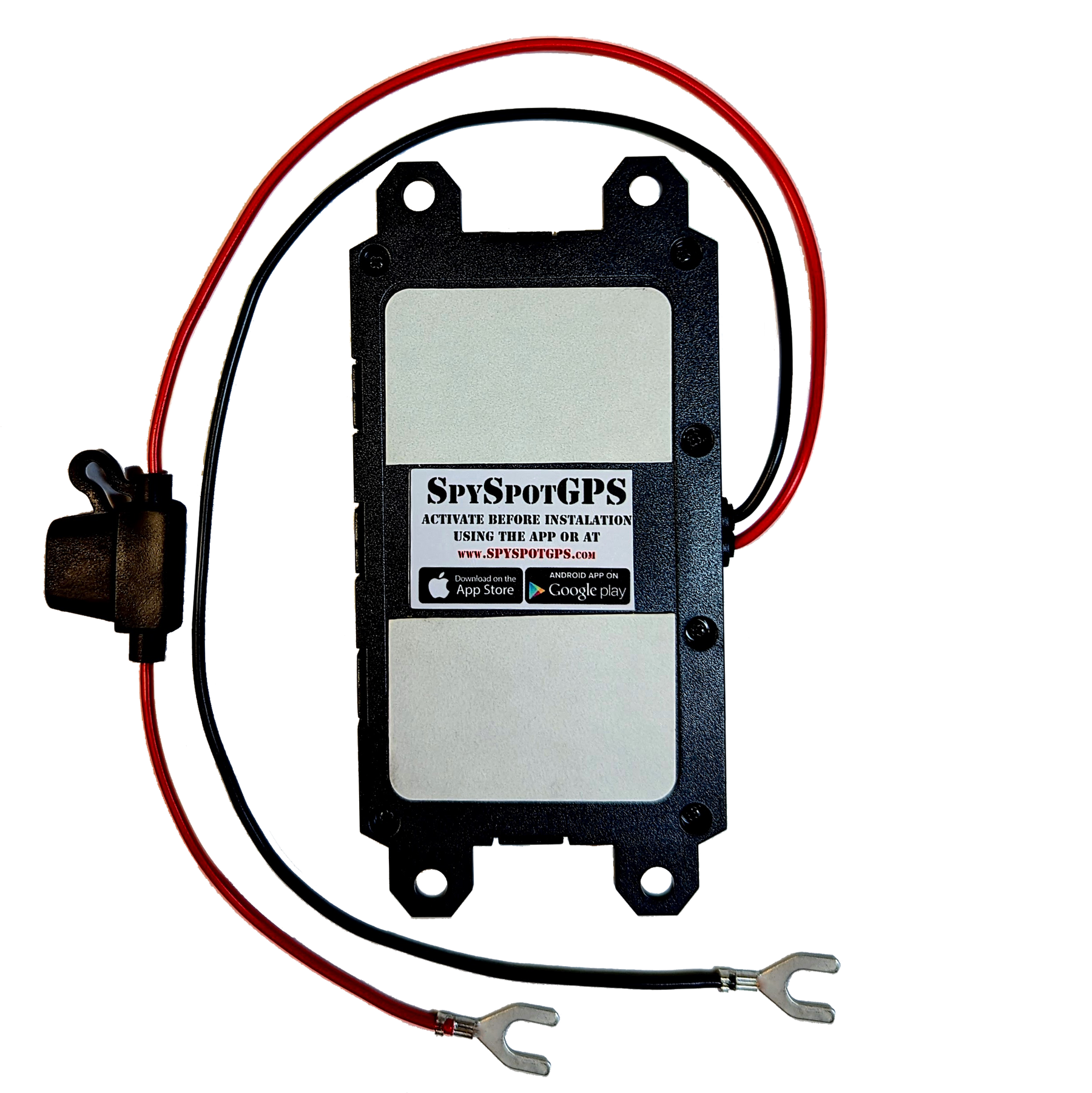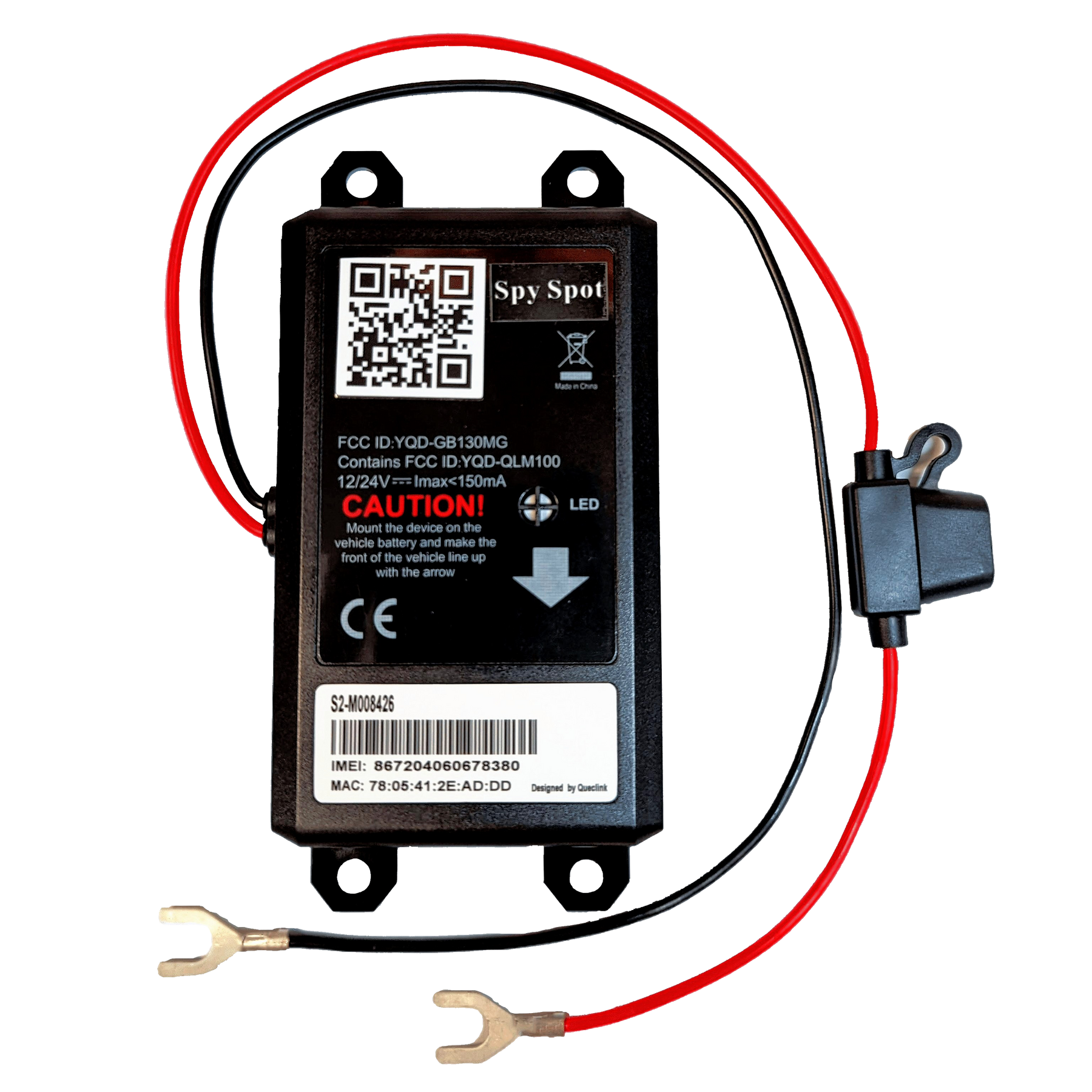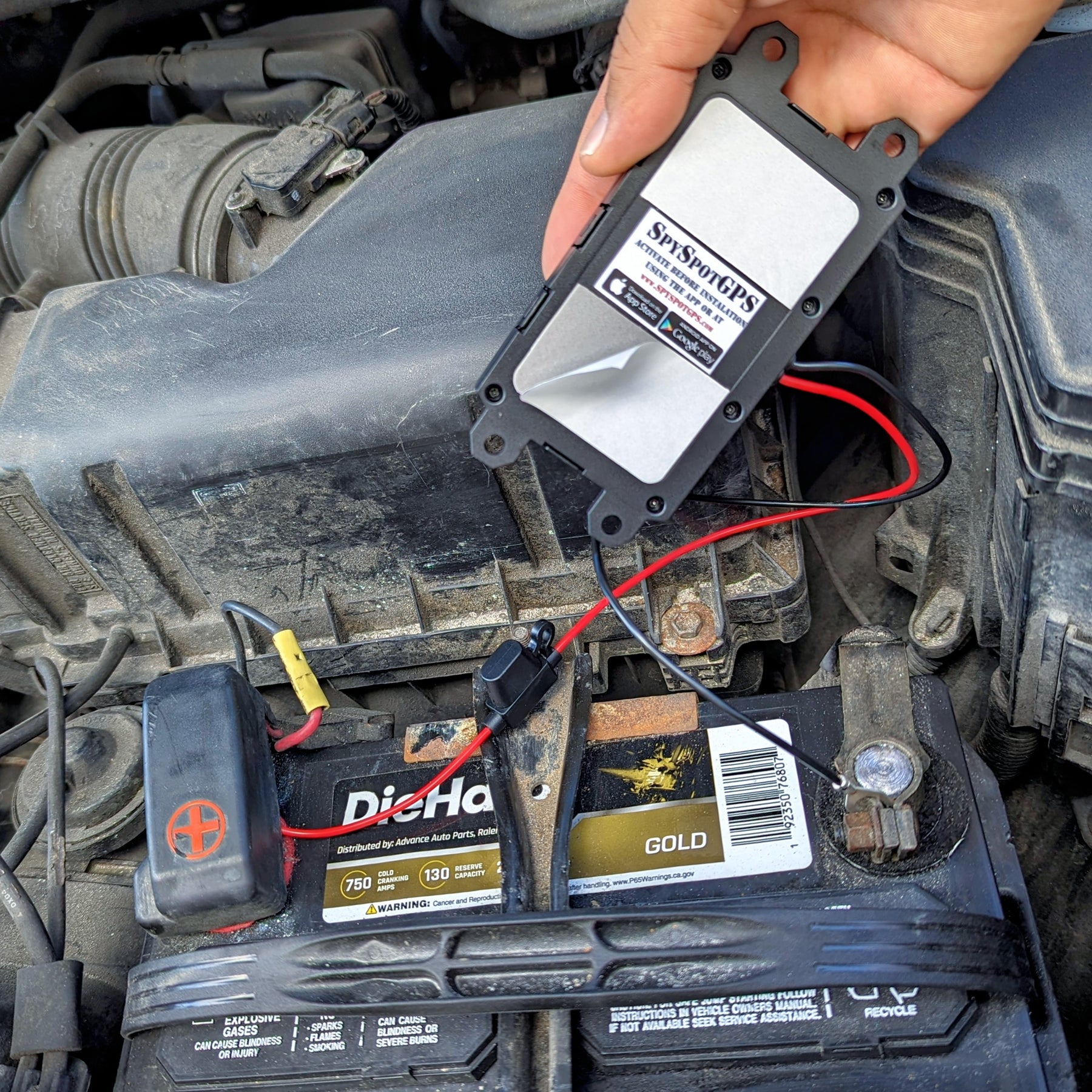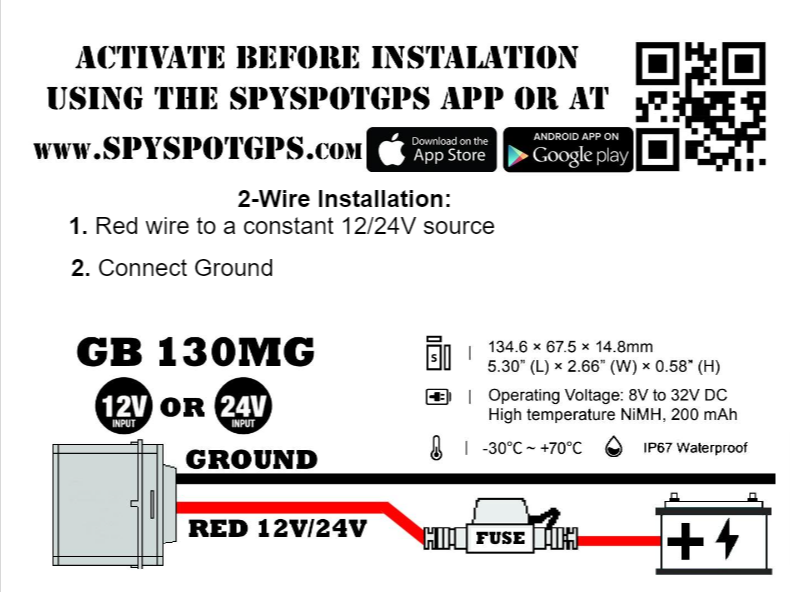 Spy Spot GB130MG Mounted GPS Tracker LTE Waterproof Battery-Mounted Vehicle Tracker 2 Wire Install. Low Cost Insurance Device Tracks Real-Time Location, Speed, Direction, and Distance.
Product Description:
TRACK ANYWHERE ANYTTIME ALL AROUND THE WORLD: Uses GPS and satellite connectivity. No cellular network required!

POWERED BY: 4 AAA *Energizer Lithium-ion batteries(included) or with optional universal wiring harness for external power.

LIGHTWEIGHT PORTABLE DEVICE: Weighs less than 4oz. Convenient size allows it to be concealed and travel anywhere.

TRACK ASSETS, VEHICLES, AND PEOPLE IN REAL TIME: Tracks in areas with no cellular reception due to satellite technology. Keep track of boats, expensive valuables, and other items in hard to track locations.

100% SATELLITE TECHNOLOGY: Allows it to communicate from some of the most remote locations around the world.
The GB130MG is a Mounted GPS Tracker that install directly to the battery or a live wire. The tracker updates as soon as every minute. It can be installed by anyone with a easy 2 wire install, 12/24V and ground. The GB130MG is the IP67 waterproof LTE version of Queclink's proven usage-based insurance telematics product GB100P.  It is capable of holding up with Extreme heat and cold. The Mounted GPS is used to track and get reports of the location using your phone or computer. It will provide up to a 6 month report history of all events including the miles per hour, ignition on/off, motion detected and stopped, as well as several other events. No contract required. Monthly service as low as $18/month when year paid for in advance. $20/month when paid 6 months in advance. $22/month when paid 3 months in advance. $24 when paid month to month. Can be cancelled anytime. One time activation fee of $9.95 Tracking now works in United States, Canada, and Mexico!


Black Wire > Ground
Red Wire > Constant 12 V Source
 Mounted 
GPS Tracker Software
The Spy Spot 4G LTE Mounted GPS Tracker can be tracked using any smart phone, tablet, or computer.

The GPS Tracking software will display an indicator dot that will let you know the last known location of the GPS Tracking device.
The tracking portal will provide up to six months of report history. This history can then be printed or exported to excel for later viewing.
The Breadcrumb Trail will provide the start and finish route with arrows pointing to the direction traveled.
Satellite view can be used to provide an overhead view of the location.
Street view provides an up close street level view of everything in the area.

Fleet tracking allows you to track multiple vehicles, which is perfect to keep track of your employees or if you own a rental car company.
Hardwired GPS Tracker Service Plans
$24 per Month
$66 for 3 Months ($22/Month)
$120 for 6 Months ($20/Month)
$216 for 1 Year ($18/Month) *Best Savings Plan*
Activation Fee $9.95
Cancel Anytime. No Hidden Fees. No Contract
GPS Tracking App
SpySpotGPS
Reliable, Secure, Easy to use GPS Tracking software
Apple and Android users can search for SpySpotGPS in the iTunes store or Play store & download it for FREE.


General Specifications
Dimensions
134.6 × 67.5 × 14.8mm
5.30" (L) × 2.66" (W) × 0.58" (H)
Weight
130g (4.59oz)
Backup Battery
High temperature NiMH, 200 mAh
Water Resistance
IP67 Compliant
Operating Voltage
8V to 32V DC
Operating Temperature
-30℃~ +70℃
-40℃ ~ +70℃ for storage