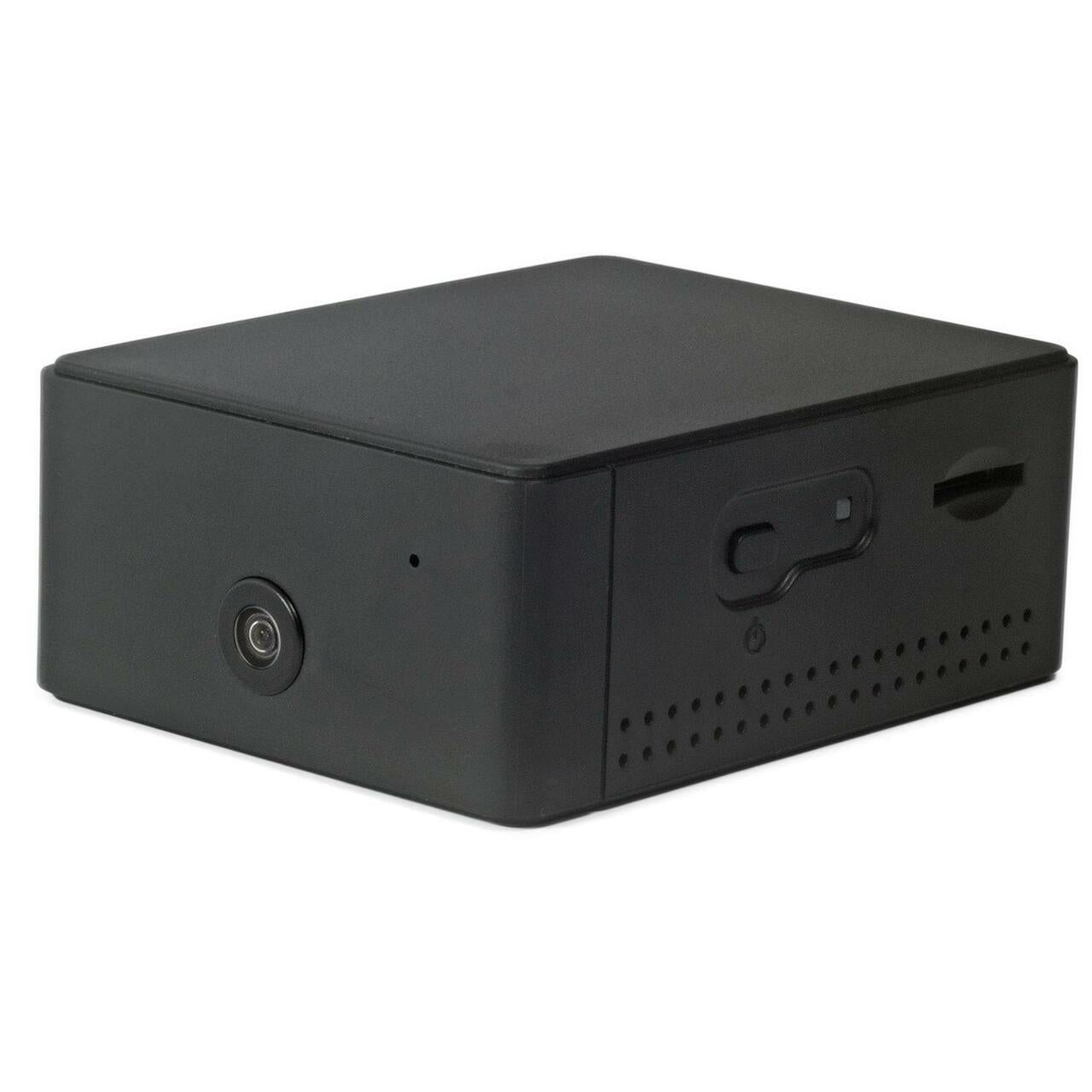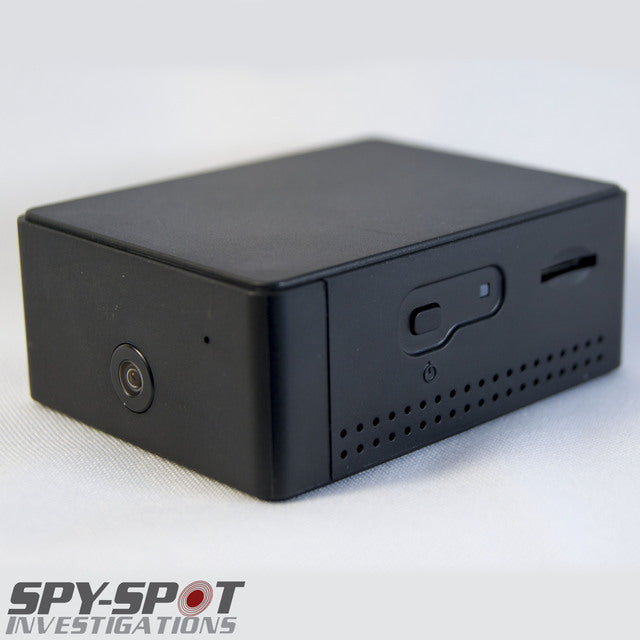 WIFI HD Portable Plug-n-Play Video Security Camera
Product Description:
- 8 Hour Battery Life (Can be Plugged In)
- 720P HD Resolution
- Motion Notifications
- Video and Audio
- View Anywhere Using iOS/Android Device
- Easy to Setup
- Cycled Recording
TRACK ANYWHERE ANYTTIME ALL AROUND THE WORLD: Uses GPS and satellite connectivity. No cellular network required!

POWERED BY: 4 AAA *Energizer Lithium-ion batteries(included) or with optional universal wiring harness for external power.

LIGHTWEIGHT PORTABLE DEVICE: Weighs less than 4oz. Convenient size allows it to be concealed and travel anywhere.

TRACK ASSETS, VEHICLES, AND PEOPLE IN REAL TIME: Tracks in areas with no cellular reception due to satellite technology. Keep track of boats, expensive valuables, and other items in hard to track locations.

100% SATELLITE TECHNOLOGY: Allows it to communicate from some of the most remote locations around the world.
THE WIFI HD PORTABLE PLUG-N-PLAY VIDEO SECURITY CAMERA
The Spy Spot WIFI HD Portable Plug-n-Play Video Security Camera is a miniature camera device that streams and records both video and audio. It streams in high definition and can be accessed using any smart phone with iOS or Android. The camera is easy to setup and installs within minutes. It supports up to a 256 GB micro SD card (not included) and recordings can be played back either on the phone or through a computer.
WHY CHOOSE THIS HD PORTABLE PLUG N PLAY CAMERA
This WIFI Portable is simple to install and has a long battery life that can last for an entire work day. It can also be plugged in so that it constantly remains charged. It is the perfect camera to watch your home or office while you are away. It can also be used to monitor your pets right from your smart phone. The camera's use of text notifications make it easy to watch the camera without having to watch a 24/7 feed to pick up activity. The camera will simply send a text message whenever it senses any movement.
USES
Business
Home
Driving
Nanny Cam
Pets
Warehouse
FEATURES
Loopback recording
Scheduled recording
Motion activated recording
Voice activated recording
Text message notifications
Support up to 256 micro SD card (not included)
WHAT'S INCLUDED?
WIFI HD Portable Plug-n-Play Camera
USB Cable
Wall plug charger
1 Year Manufacturers Warranty
SPECIFICATIONS
Video Recording Resolution: HD 720P
Sensor Viewing Angle: 160 degrees
Recording Time: Max 8 hours (With fully charged battery)
Storage/Operating Temperature: 0 to 45 degrees C
Dimensions (cm): 7.5 x 5.8 x 3.0 (W*D*H)
Battery: 3500mAh 3.7V Li-ion battery
5V Adapter: 5V, 1000mA DC adapter with micro USB out
Microphone: Speech Grade
Memory Usage: 1GB/hour for video
Operating System: Android/iOS
INSTRUCTIONS ON HOW TO CONNECT TO WIFI
Go to app store and download the app called "Attez 2.0"
Go into phone's WIFI settings and connect to "Attezcam" WIFI option
Open up the application Attez 2.0
Click the Add new cam button
Give the camera any name
Click WIFI SSID and select your home WIFI from the list
Put in WIFI password and click the okay button
FAQ
Q: Can this device remain plugged in for a constant charge?
A: Yes this device can stay plugged in to a wall outlet for a permanent charge.
Q: Can I stream audio with this device?
A: Yes this device streams both video and audio.
Q: Can I record directly from my phone?
A: Yes you can take still photos and also record video and audio right from the application.
Q: Can I receive text notifications of any motion detection?
A: Yes you can choose that option from the application.
Q: Will the SD card overwrite itself when it is full?
A: You can choose this option through the application.
Q: Can I have multiple devices on one phone?
A: Yes you can have up to 4 devices.